Inophis
Instrumental, Metal, France
Producer, author, composer, and guitarist, Inophis is a guitarist from France. He started playing guitar at the age of 15, and played in several bands, until the day he received a bursary to study in China for a year thanks to his excellent results in the faculty of Letters.

Back in France, Inophis recorded his first solo demo under the same name "Inophis", and decided to send it to the Chinese brands he valued during his time in China.

Inophis did not go under the radar in China, he was invited to many music fairs. In 2009, Inophis signed a contract with Guitar China and Farida Guitars, where he became the first official guitarist of the brand. In 2012, he gets his first signature model "FIS-60" from Farida Guitars.

Currently, Inophis represents the French guitar brand Vigier, and he participates as a guitarist in the new Celtic show about Brittany "Coeur de Bretagne".

In 2013, Inophis released his solo album "Duality" and composed an album for his band Equinox "The Cry of Gaïa", both albums were very well-reviewed especially due to the composition, production, and interpretation work. Through several tour dates, Inophis played in many countries and over 50 cities in China.
Why do I like Guitar Pro?
Guitar Pro is a fantastic tool for creating, learning, understanding, practicing, and teaching music, and I use it as a guitarist to produce my compositions, back me up during guitar exercises, and to improve the quality of the lessons I give to my students. Guitar Pro 8 is the essential software to have at home when you are a professional or amateur musician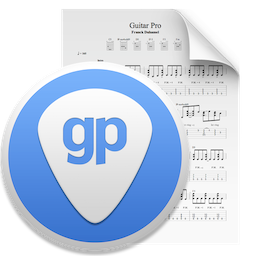 End-of-class-Inophis-1.gp
The official Guitar Pro tabs and scores library