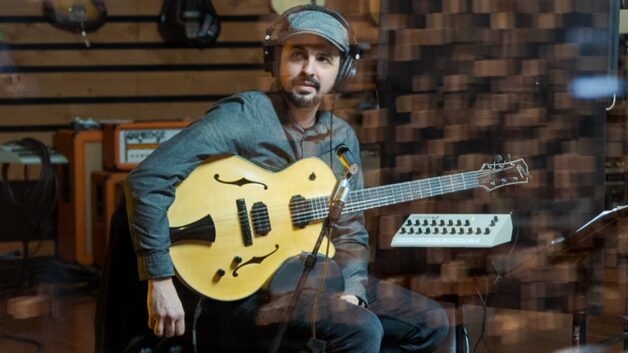 Romain Pilon
Jazz, France
Described by Jazzwise magazine as "a brilliant improviser, " French guitarist and composer Romain Pilon has forged a solid reputation in the world of jazz guitar over the years. He started playing the instrument at age 10, exploring all kinds of music throughout high school before attending a conservatory and eventually earning a scholarship to Berklee College of Music in Boston.
His stay at this school ended with an opening concert for Pat Metheny, as a representative of the guitar department and its more than 1000 students.
He then spent a year in New York where he participated in numerous jam sessions and scoured jazz clubs every night.
In 2004 he decided to settle in Paris. His love for jazz in all forms, his personal style and his ability to listen make him a sought-after sideman.
He has shared the stage with artists as eclectic as Christian Scott, Keyon Harrold, the Keystone Big Band, Linda May Han Oh, Sam Yahel, Will Vinson, Marc Copland, Pierre de Bethmann, Clarence Penn, Jean-Paul Estievenart, Greg Hutchinson …
Romain Pilon has recorded five albums as a co-leader and five as a leader.
"NY3", "Colorfield", "The Magic Eye", "Copper" and the most recent, "Falling Grace", in collaboration with some of the best musicians in the world:
Ben Wendel, Walter Smith III, Jeff Ballard, Seamus Blake, Matt Brewer… For these recordings, the guitarist received a glowing reception from the French and international press, the magazine "Jazz Times" in the USA wrote: "Pilon glides through the music with a superb sense of confidence"

In 2018, bassist Jeff Denson asked him to co-lead a trio with legendary drummer Brian Blade as a guest.
Their two recordings: "Between Two Worlds" and "Finding Light" lead the guitarist to perform in nearly 20 cities in the USA.
In addition to his career as a musician, Romain Pilon is an esteemed teacher:
He has given numerous masterclasses and workshops in France and abroad: United States, Portugal, Italy, Spain, Germany, Slovenia, Malta…
Over the years he has taught hundreds of students privately, many of whom are now respected musicians.
Why do I like Guitar Pro?
GP is a wonderful tool to create musical content, it's very clear and fast working, it's very helpful for teaching too.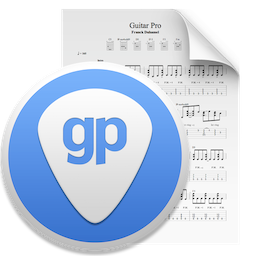 romain_pilon-heroes-1.gp
The official Guitar Pro tabs and scores library