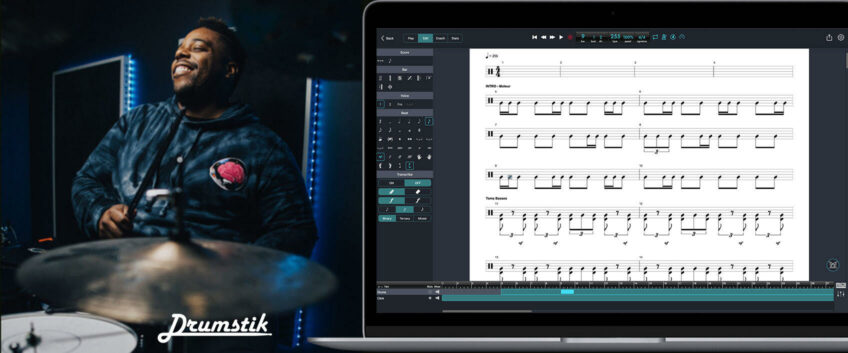 Transcribe your scores by playing on your drums with Drumstik
Last update:
Author: Thomas Duflos
Check out Drumstik, the application that will allow you to transcribe in real-time what you play on your acoustic drums. You will be able to capture your patterns and import them into Guitar Pro. To fund the project, Rimsoft will soon launch a crowdfunding campaign on Kickstarter. You can now pre-register on their website and get one month free on Drumstik.
Automatically transcribing your score while playing your instrument is a dream for many musicians! Drumstik is about to make it happen for drummers.


1. What's Drumstik?
Drumstik is a project under development that will propose an application to capture a drum score instantly and in real time.

With the app you'll also be able to:
edit and share your scores
check your timing
access inspiring video drum lessons.



The French start-up Rimsoft is at the origin of this project.

After a year of research and the support of famous artists such as Matt Greiner, Aaron Spears, or Kaz Rodriguez, Rimsoft now has a prototype that works on the three main elements of the drum kit: the bass drum, the snare, and the hi-hat.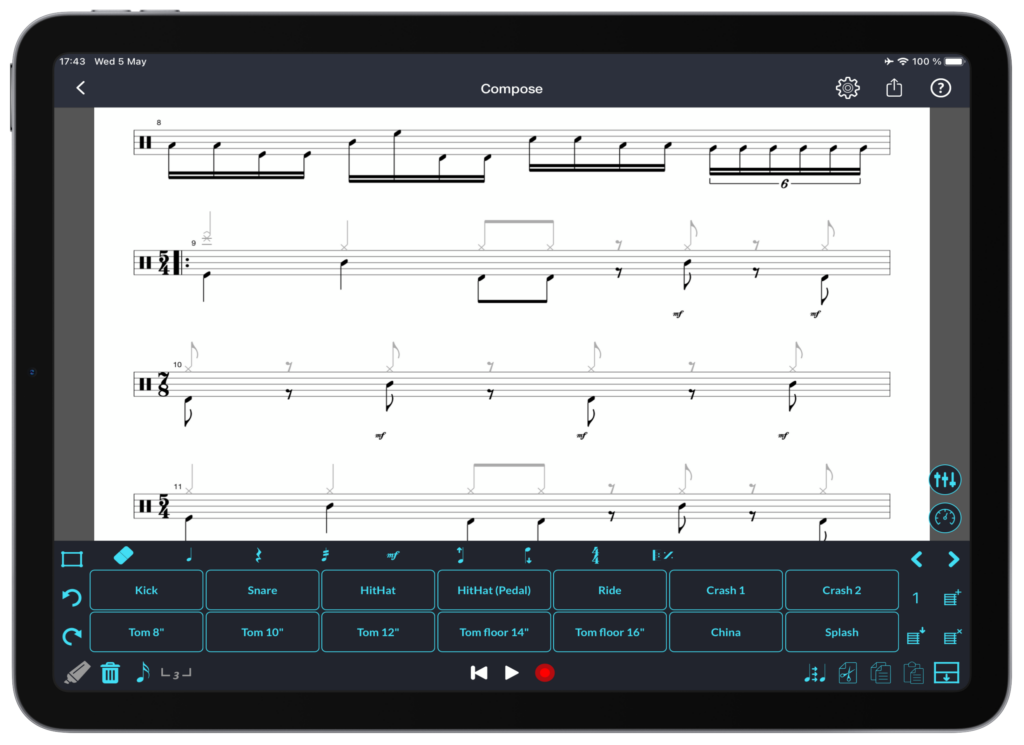 The results being convincing, the Drumstik team wishes to extend this compatibility to all elements and all acoustic kits.

"Our ambition is to create a software totally dedicated to drum practice which will allow you to use the microphone of the computer or the phone to edit a score, will improve your level thanks to online lessons, and will allow you to visualize and track your progress with the help of a coach mode which analyzes your playing."
Julien Jura.

The software, already compatible with electronic drums, will be available to backers at the end of the Kickstarter for macOS and iOS.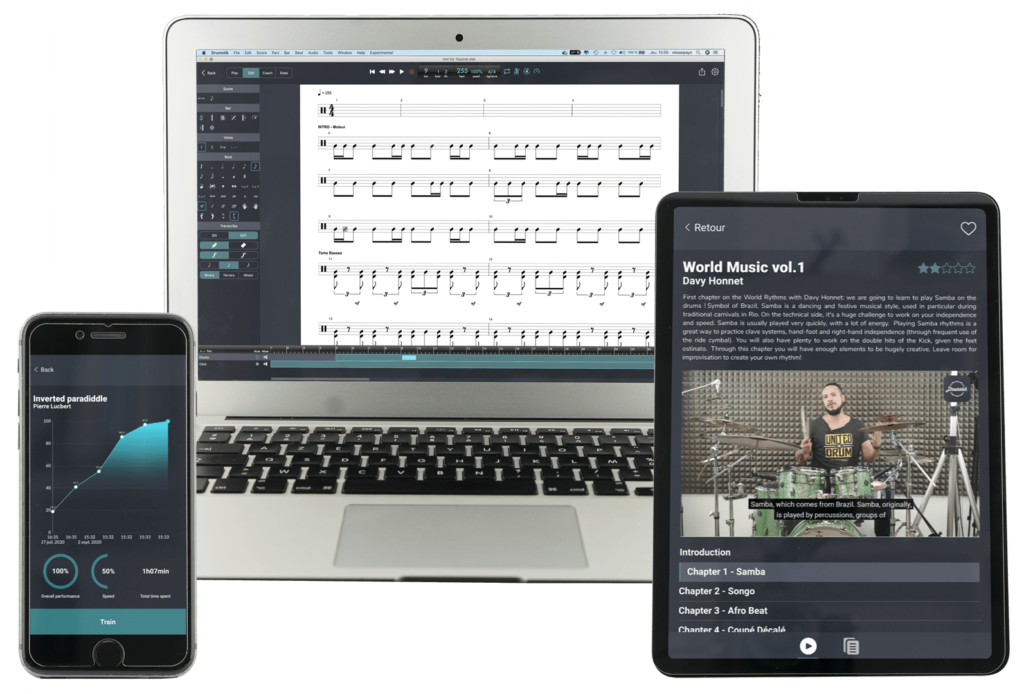 Windows and Android versions are under development. The acoustic drums version is planned for April 2022.


2. Guitar Pro file export
It will be possible to export drum tracks edited in Drumstik and import them into Guitar Pro.
This feature can be very useful if you are part of a band. Your drummer can, for example, send you his patterns so that you can add them to your compositions.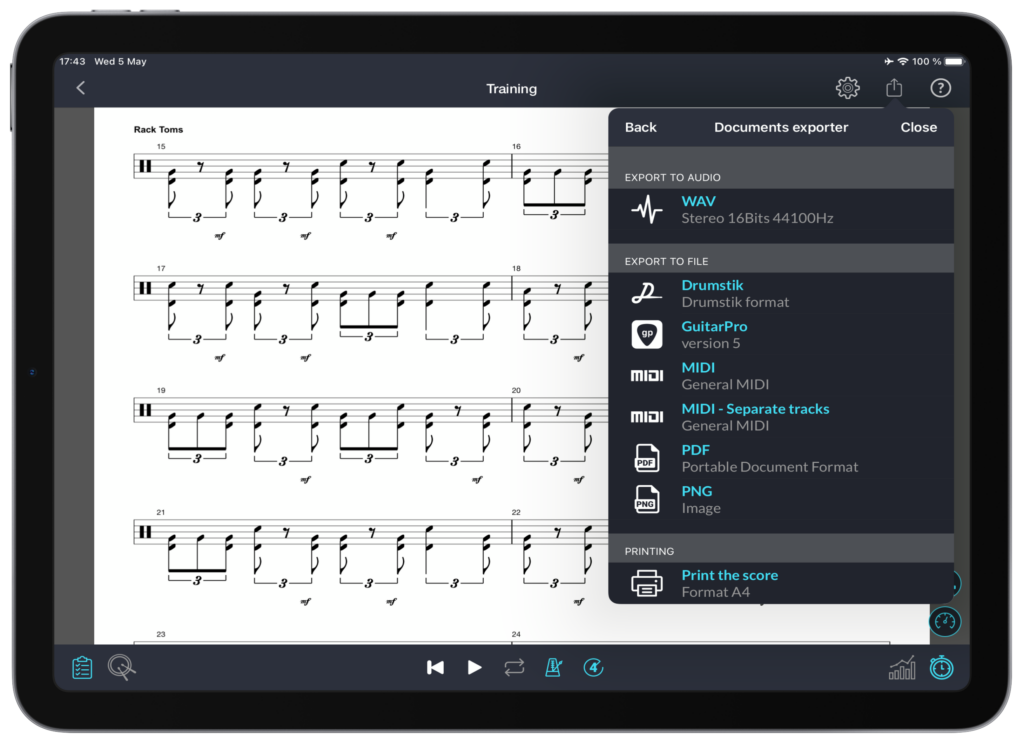 3. How to support and contribute?
In order to distribute this version to the public, it is now necessary to finance the design and industrialization of the technology that will make this possible.

For this campaign, Julien the founder of Drumstik, will soon launch a crowdfunding campaign on Kickstarter. You can now pre-register on their website and get one month free on Drumstik.



Follow Drumstik
Leave a comment
Your email address will not be published.
The official Guitar Pro tabs and scores library
Free
Guitar Pro tabs
pack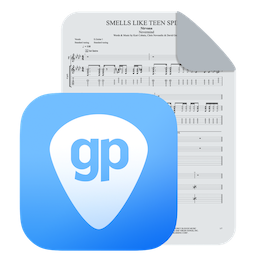 Download hundreds of riffs, licks, and exercises to spice up your guitar practice time.
Get the latest Guitar Pro generation