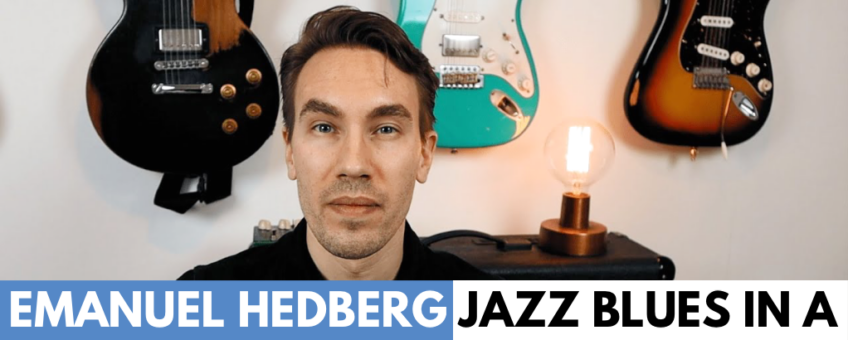 Jazz Blues Guitar [Easy solo licks]
Last update:
Authors: Emanuel Hedberg Thomas Duflos
Get ready to have fun playing these excellent licks from Emanuel Hedberg. Once again the talented guitarist enjoys mixing his two favorite styles of music jazz and blues. It's practice time!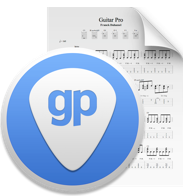 "Jazz_Blues_in_A.gp"
(click on the picture to download the Guitar Pro 7 file)


A few tips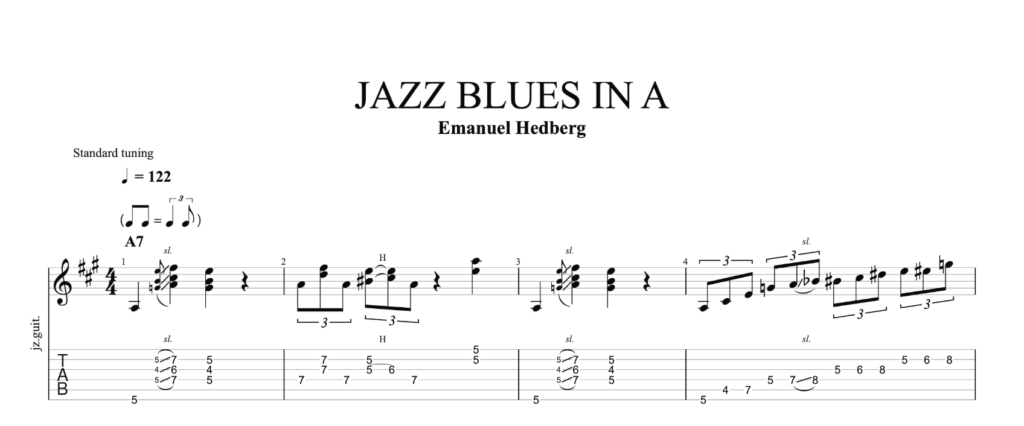 This picture is just an extract of the whole score. Download the Guitar Pro file above to get the full transcription of the song played in the video.

The first note should be played with the thumb, a bit like Hendrix. It's true that the barre technique is not often used for playing jazz chords.

Please note that the eight notes should be played with a triplet feel: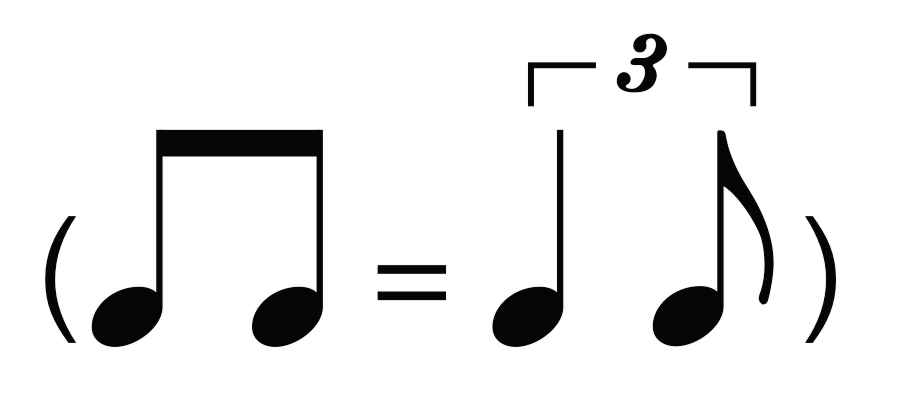 The triplet feel means that you have to make the first of the two eighth notes last longer.
Note that if you prefer to decipher chords with diagrams, open the score in Guitar Pro and click on one of the notes of the chord and press A on your keyboard.

The chord window will bring up a diagram with the fingerings as well as many inversions of the chord.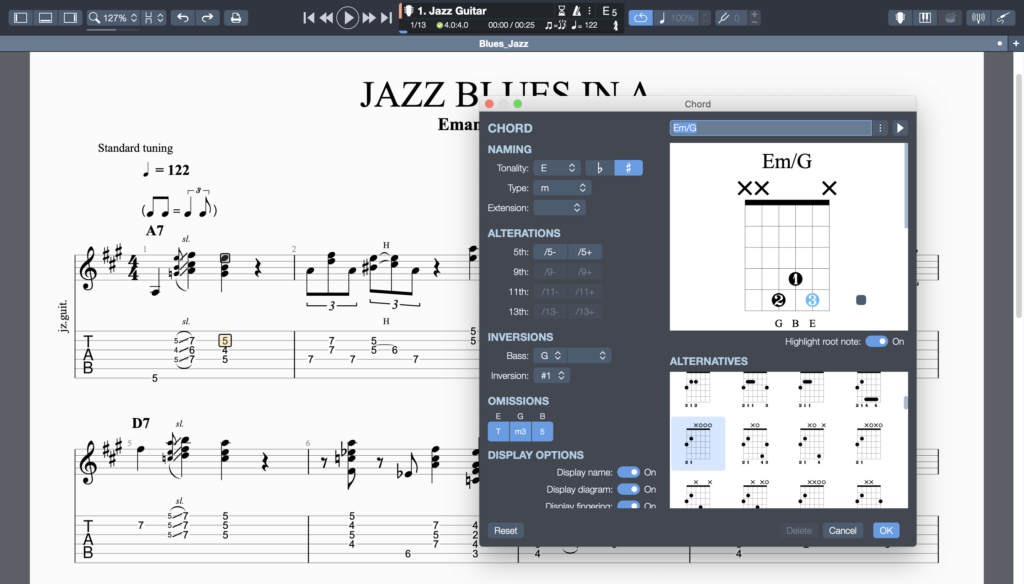 Emanuel Hedberg
If it's the first time you hear about Emanuel Hedberg rush to his Instagram account or to his youtube channel to watch the numerous videos already put online by the guitarist. You will not be disappointed!

Check out our first article about Emanuel and learn one another one of his Jazz Blues, this time in another tonality: Ab.


Guitar Pro 7.5


Download Guitar Pro 7.5 free demo here: Guitar Pro 7.5 trial.

Leave a comment
Your email address will not be published.
The official Guitar Pro tabs and scores library
Free
Guitar Pro tabs
pack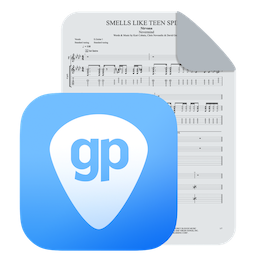 Download hundreds of riffs, licks, and exercises to spice up your guitar practice time.
Get the latest Guitar Pro generation