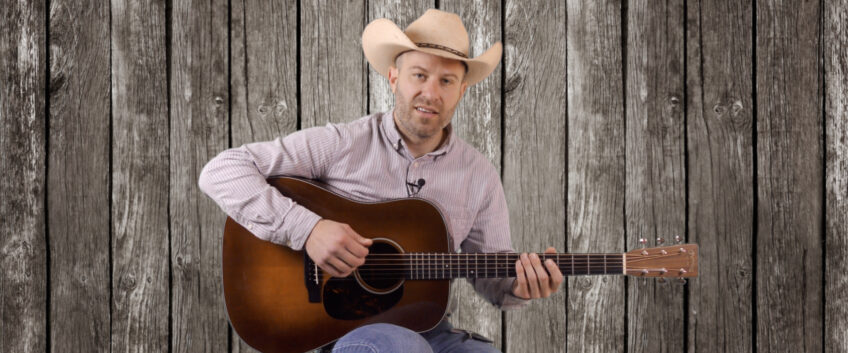 [Country Guitar Lesson] "I'm a Man of Constant Sorrow" intro
Last update:
Author: Thomas Duflos
Don't wait and watch this awesome country guitar lesson that will show you how to play the song made famous by the movie "O Brother, Where Art Thou". In this lesson, you will learn step by step how to play the intro of this amazing song.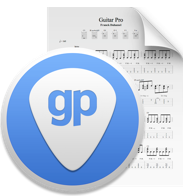 "A_Man_of_Constant_Sorrow"
(click on the picture to download the Guitar Pro 7 file)
How to learn to play country music?
"If you're just now getting into country and bluegrass, I'd probably work on some country and bluegrass strumming patterns first.

There are a ton of country and bluegrass songs that you can play in the key of G using the G, C, and D chords. The thing that will really make your playing sound country is your picking and strumming.

If you're wanting to play country and bluegrass lead guitar, studying the major and minor pentatonic scales is probably the first step.

Then you can expand on the pentatonic scales by getting familiar with the major scale and the blues scale." Devin
Country Guitar Online
Devin is a self-taught country and bluegrass guitar player from Texas who simply learned the guitar by listening to country albums and watching people play on YouTube. He's been very influenced by many guitarists like Chet Atkins, Merle Travis, Willie Nelson, Johnny Cash or Bren Mason but his biggest influence was Brad Paisley. 

Devin's guitar is a Martin D-18 with an Ambertone finish, in his lessons he also plays several different acoustic guitars: a Martin D-16GT, a Martin D-15, or a Collings D1. They're all great for playing country and bluegrass.

If you would like to play bluegrass music too, Devin recommends you to listen to artists like Dan Tyminski, Tony Rice, Doc Watson, Bryan Sutton, Norman Blake, David Grier, Molly Tuttle, Billy Strings. 

Learn more country songs on Devin's official website: CountryGuitarOnline.com

Follow Devin on youtube: country guitar teacher
Devin uses Guitar Pro
"I am a huge fan of Guitar Pro tablature software.

I've tried several different tablature software products and Guitar Pro is definitely the best.

It is so easy to use. It has a modern layout and it is the most powerful tab software out there. I especially like how I'm able to control how my tablature looks.

I'm able to adjust the font and a ton of other options so my tablature flows well with my YouTube videos and with my website.

Guitar Pro has everything you would ever need to create professional tablature and I use it all the time for my own personal use to tab out different licks and things that I come up with while I'm practising.

This has helped my playing a ton because I'm able to refer back to all of these licks that I have tabbed out in Guitar Pro every time I practice.

Overall, Guitar Pro is the most powerful and simple to use tablature software that I've found." Devin

Download the Guitar Pro 7.5 free demo here.
Leave a comment
Your email address will not be published.
The official Guitar Pro tabs and scores library
Free
Guitar Pro tabs
pack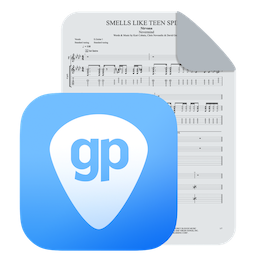 Download hundreds of riffs, licks, and exercises to spice up your guitar practice time.
Get the latest Guitar Pro generation