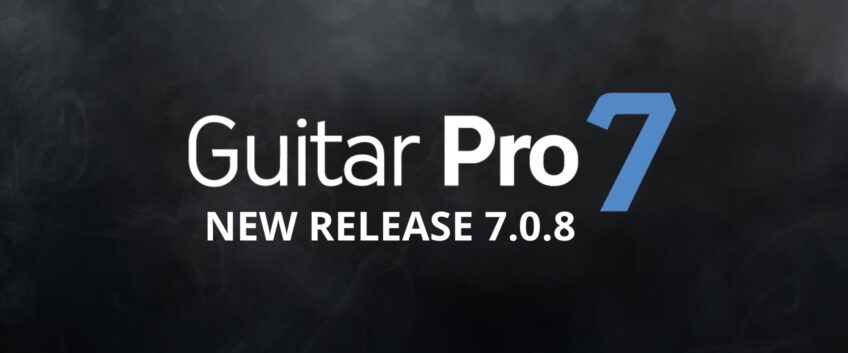 Guitar Pro 7.0.8 Update is Available
Last update:
Author: Thomas Duflos
The new free Guitar Pro 7 update is online. Download this new update to make your Guitar Pro 7 ever more powerful.
What's new?
The Polish translation is now available
Major enhancement of performances
Scrollbar enlargement
Tuning is played in loop to facilitate guitar tuning
Systematic creation of the brushes and arpeggios on each notation
Improvement in the "Adjust fingering" option
Reinstatement of the copy paste between pitched instrument track and drums track
MIDI numbers export according to the General MIDI standard for drums MIDI export
Saving "Fit to width" and "Fit to height" options when closing the file
Calculation of the fingering after removing a string, avoiding notes lost
Saving of the list of the last opened files after a crash
Reinstatement of accidentals on the fretboard on Windows
Fix the design mode on a second screen
Fix the incomplete bars which were not displayed in red if the option "Force stylesheet" was activated
Fix stereo problems
Fix transposition tool for transposition voices
Fix metronome for ternary rhythms
Fix the key signature in case of a consequent number of accidentals
Fix directions which was not always interpreted
Fix the mono sound cards in input on Windows
Various partial capo fixes
Fix the 5 strings banjo tuning
Fix the "All track copy paste" tool
Fix wrong pitch of natural harmonics in standard notation when there is a whammy over the beat
Various display fixes
Various interface fixes
Various crashes fixes
How to update Guitar Pro?
Launch the updater to start using Guitar Pro 7.0.8:
Windows: menu Help > Check for updates…
macOS: menu Guitar Pro 7 > Check for updates…
Leave a comment
Your email address will not be published.
The official Guitar Pro tabs and scores library
Free
Guitar Pro tabs
pack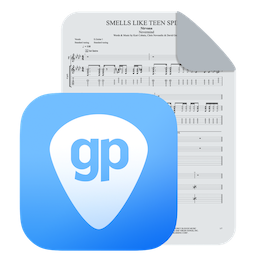 Download hundreds of riffs, licks, and exercises to spice up your guitar practice time.
Get the latest Guitar Pro generation