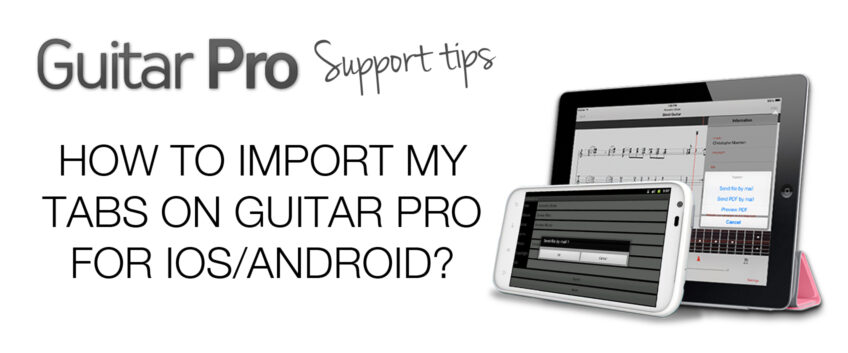 How to Import your Tabs Onto the Guitar Pro Application?
Last update:
Many of you have asked us how to add tabs to the Guitar Pro mobile application. Here is a reminder of the different methods available for uploading files onto iOS and Android devices.
For iPhone / iPad
Once your application is open, select the "+" (add) icon near the bottom left-hand corner of your screen.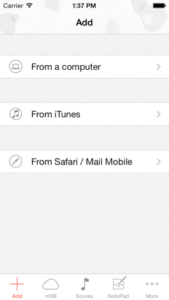 Choose your method from the following three available options:
From a computer: Make sure that your iPhone/iPad is connected to the same Wi-Fi network as your computer. Then, enter the URL displayed on your mobile device into your desktop. This will take you to Guitar Pro's file management interface where you can drag and drop the files that you wish to import.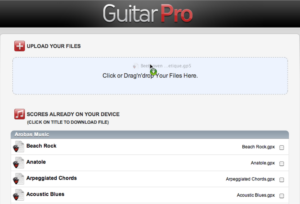 From iTunes: Connect your iPhone/iPad to your computer with a USB cable. Open iTunes and select your iPhone/iPad to access its content. In the "Applications" category, select Guitar Pro and drag and drop your files in the window provided.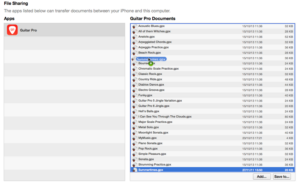 From Safari or e-mail: Use your web browser to find the tabs of your choice and open them in the application as you would on your computer.
For smartphone/Android tablet:
From a computer: Apply the same method that one would use for an iPhone, as explained above.
From the "File" tab in the Guitar Pro application: After clicking on the "File" tab, browse the guitar tabs that are available on your phone/tablet. Select your files to copy them to the application's library.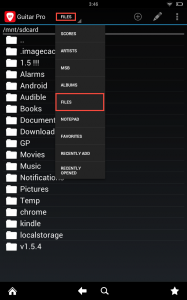 Using your mobile phone/tablet as a USB drive: Use your USB cable to connect your device to your computer and import your tabs. Be sure to place your files in the folder named "Android/data/com.arobasmusic.guitarpro/files" on your Android device.
Thanks to these simple methods, you can now access your favorite Guitar Pro tabs wherever you go. Now you have no excuse not to make progress! 😉
Leave a comment
Your email address will not be published.
The official Guitar Pro tabs and scores library
Free
Guitar Pro tabs
pack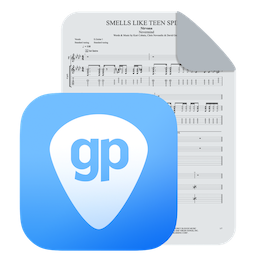 Download hundreds of riffs, licks, and exercises to spice up your guitar practice time.
Get the latest Guitar Pro generation