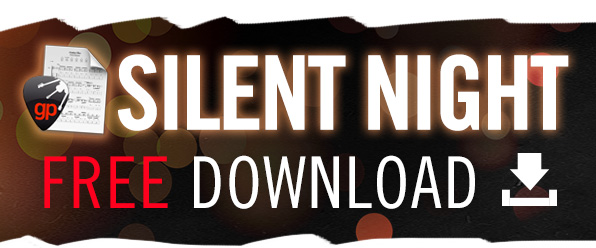 Learn Silent Night on Guitar (Free Tab)
Last update:
Author: Thomas Duflos
Happy holidays dear guitarists! To celebrate the end of the year in music, we offer you a superb arrangment of Silent Night in .gpx format (Guitar Pro 6). Enjoy, it's free !

  Traditional – Silent Night.gpx (Free download)
Inspired by Nat King Cole's  Silent Night version, this jazzy arrangment designed for beginners will make you work on your rhythmic strictness and your chords series.
No specific difficulties to notice in this tab except for few original chord progressions to enrich the harmony: diminished chords (A# diminished on bar 10) and triads over bass chords (E/C# on bar 20).
About Silent Night
"Silent Night" is an Austrian carol composed in 1816 by Joseph Mohr. The organist Franz Xaver Gruber wrote its music in 1818. The song is performed the same year, for Christmas Eve in the little "Oberndorf bei Salzburg" church.
Some say that the little church organ was spotted when the music was composed. So, Franz Xaver Gruber wrote the Silent Night music with a guitar as he had no other instrument up his sleeve.
Want more Christmas tabs?
Guitar Pro 6 users: Check out your mailbox, you've received a Christmas Songbook including 7 tabs for free this week
Non-users: Discover our special deal on guitar-pro.com to get a free Christmas Songbook with any Guitar Pro 6 purchase. You can also find our songbook on mySongBook.com.
Tabs included: Jingle Bells (Easy Solo Guitar), Deck the Halls (Guitar/Vocals), We Wish You a Merry Christmas (Easy Solo Guitar), O Tannenbaum (Intermediate Solo Guitar),  Glory Glory Hallelujah (Easy Solo Guitar) and more…
You have question? Send an email to support@arobas-music.com.
Leave a comment
Your email address will not be published.
The official Guitar Pro tabs and scores library
Free
Guitar Pro tabs
pack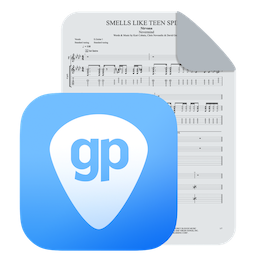 Download hundreds of riffs, licks, and exercises to spice up your guitar practice time.
Get the latest Guitar Pro generation