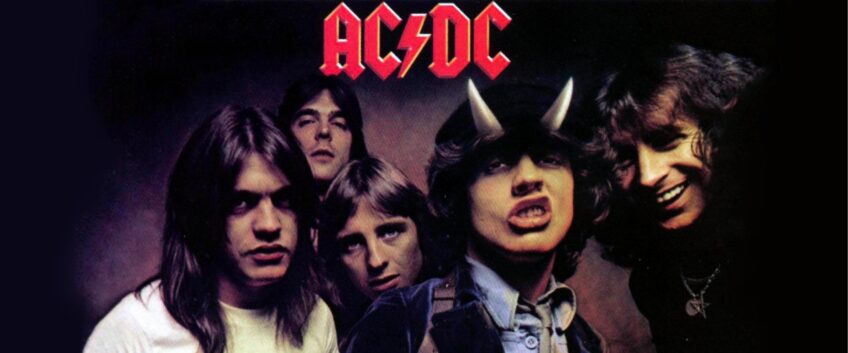 20 Evergreen Rock riffs that everybody wants to play [Guitar and bass tabs]
Last update:
Authors: Florent Elter Julien Bitoun
The guitar riff is a fine art. Starting in the late fifties, guitarists have realized the power that a few well-chosen notes in a loop can have, the kind of mood they can set up thanks to the sheer rhythmic momentum of a riff. For more than fifty years, legendary players have recorded legendary riffs and a lot of those have brilliantly stood the test of time.

We made a completely subjective selection of twenty cool riffs, 20 evergreen rock classics recorded between 1964 and 2015 that will give you the instant satisfaction of playing a very recognizable guitar part.

All those riffs are available on the Play Guitar Hits app so you can work them out properly, and concentrate on each hand at your own speed. Have fun with them, and use them as templates to write your own contribution to riff history.
Psycho – Muse (2015)
Matt Bellamy is one of the last great British guitar heroes, a true virtuoso that brought his instrument screaming and fuzzing to the next level and made it sound new again. Their seventh studio outing Drones is a political concept album produced by none other than Mutt Lange, the man behind some of the most commercially successful albums by AC/DC and Def Leppard.

The first single taken from that album, "Psycho", has kind of a nu-metal vibe to it, and the main riff is a simple-yet-brilliant triplet-feel ostinato on the lowest string tuned down to D for a heavier result.

Bellamy's huge sound is the result of one of his custom-made Manson guitars into a modern hi-gain amp like the Diezel VH-4, but what really makes it huge is the use of downtrokes and the bending on a low string, always a striking move.
Enter Sandman – Metallica (1991)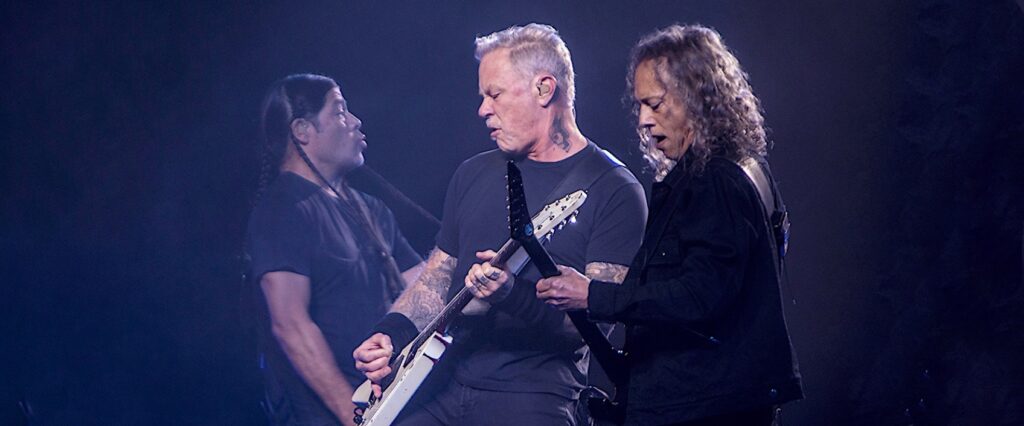 Metallica had already been crowned kings of thrash metal by the time they released their self-titled fifth album, the so-called Black Album. It showed a more mainstream style with a clearer and more powerful production, shorter songs and hooky riffs that couldn't be escaped.

"Enter Sandman" was the lead single off the album, and it remains a Metallica live classic to this day, as well as a cover-band favorite. The riff sounds absolutely huge with the typical sounds of EMG active pickups and a Mesa Boogie Dual Rectifier amp.

Pay attention to which parts are muted and which parts are not, the contrast makes for a striking effect that is a big part of the riff's magic.
Iron Man – Black Sabbath (1970)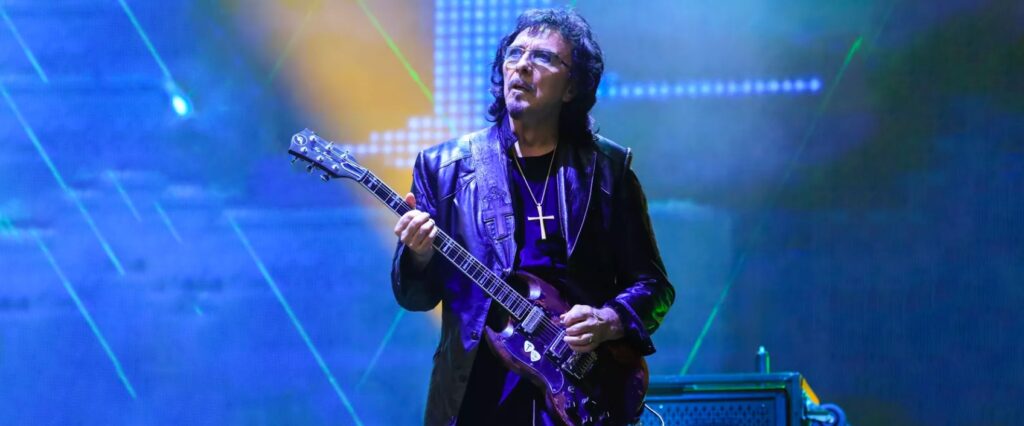 Very few guitarists have written as many amazing and historic riffs as Tony Iommi. The Black Sabbath guitarist almost single-handedly created heavy metal in the late-sixties and he found some of the finest rhythmic combinations of notes there can be, inspiring every other hard rock and metal in the process.

"Iron Man" is a single off the second Black Sabbath album, Paranoid, and it has one of the most relentless riffs ever. It is extremely single, only made of power chords moving along on the A and D strings, but it is so heavy it could crush a whole city in minutes. Lommi used his modified Gibson SG Special plugged into a Laney amp that he pushed into creamy distortion with the help of a Treble Booster.

Don't rush the tempo, keep it on the almost-too-slow side of things to reach maximum heaviness.
Do I Wanna Know? – Arctic Monkeys (2013)
British indie rock band Arctic Monkeys had already released four burning albums when they entered the studio to record what would become AM in 2013. But they were looking for a new sound, and found it thanks to a change of scenery: they went to the Rancho de La Luna studio in Joshua Tree, in the middle of nowhere surrounded by the desert.

The resulting sound is darker and more psychedelic, almost stoner rock on a song like the hit single "Do I Wanna Know?". The whole song is built around a single obsessive looping riff which also serves as the vocal melody for the chorus.

Take your time while playing it, don't rush the tempo and add a slight vibrato to the longer notes to keep the riff moving.
Come As You Are – Nirvana (1991)
When Nirvana released Nevermind in 1991, the whole world took notice that hair metal was on the way out and rock was alive and well. The Seattle trio installed a new world order in music with catchy well-crafted sounds and the massive riff of guitarist Kurt Cobain. "Come As You Are" starts off with a watery chorus sound courtesy of the Electro Harmonix Small Clone, and the clean snap of a Mesa Boogie amp.

The riff is very close to Killing Joke's song "Eighties", and the British band was an influence for Nirvana, but even though "Come As You Are" sold very well there hasn't been a lawsuit.

Concentrate on your right hand and try to be as clean as you can when switching from the E string to the A.
Beat It – Michael Jackson (1982)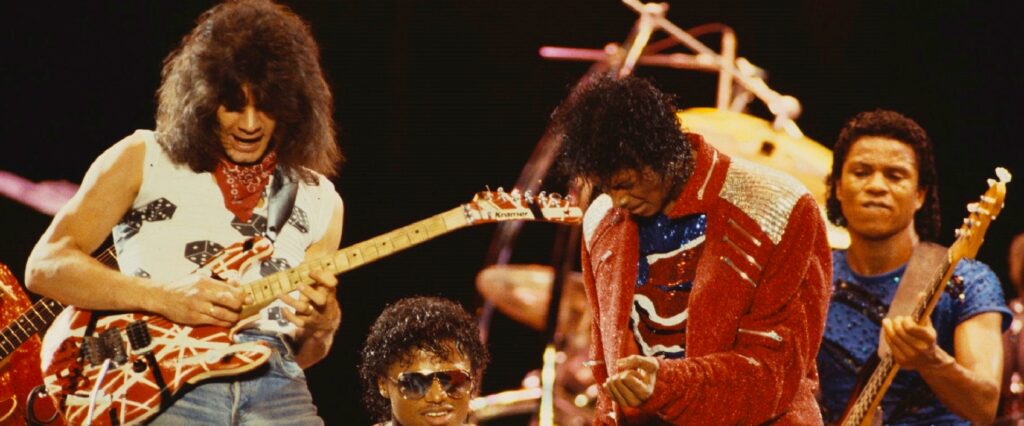 That single off the record-setting album Thriller is mostly associated with Eddie Van Halen, since Ed plays the amazing pyrotechnic solo in the middle of the song. But the riff was recorded by none other than Steve Lukather who plays a lot of guitar parts on this whole album.

For this heavy rocking riff he plugged his Les Paul into a Marshall and doubled the result to make it sound positively huge.

"Beat It" is not that hard to play, the slide on the D string is a big part of what makes it sound so cool.
Day Tripper – The Beatles (1965)
The Beatles were already at the top of their game when they released the "Day Tripper" single in 1965. It hit number one and sold very well, but even more significantly, it was the first double A-side in the UK, meaning that both songs on the record had the same status and importance. It makes a lot of sense since the other song happens to be "We Can Work It Out", not a sloppy number by any stretch of the imagination.

The dark rocking "Day Tripper" riff has the typical twangy Gretsch-plugged-into-a-Vox-AC30 sound that made the first Beatles albums so viby and cool, and it is a joy to play. Concentrate on alternating upstrokes and downstrokes to make sound as fluid as it should.
Seven Nation Army – The White Stripes (2003)
When the White Stripes released Elephant, the world was not ready for one of the last great rock albums. The garage duo really pulled all the stops for a masterpiece that sounds noisy and tight, vintage and new, and contains a few monster songs.

Of course, there's no bigger riff on there than "Seven Nation Army". This is the "Smoke On The Water" of the 21st century, the one that soccer fans chant without having ever heard of Meg and Jack White, a few notes that became part of the folklore.

It started life as a throwaway riff played during soundcheck on tour, but Jack White remembered it and turned it into a raging number.

The "bass" on the verse is White's Kay archtop plugged into a Whammy one octave down, the same Whammy that propels the solo two octaves up. The "regular" riff parts are played with a bottleneck in an open G tuning, but you can easily make it work in standard. Don't be shy with your right-hand.
Peter Gunn Theme – The Blues Brothers (1980)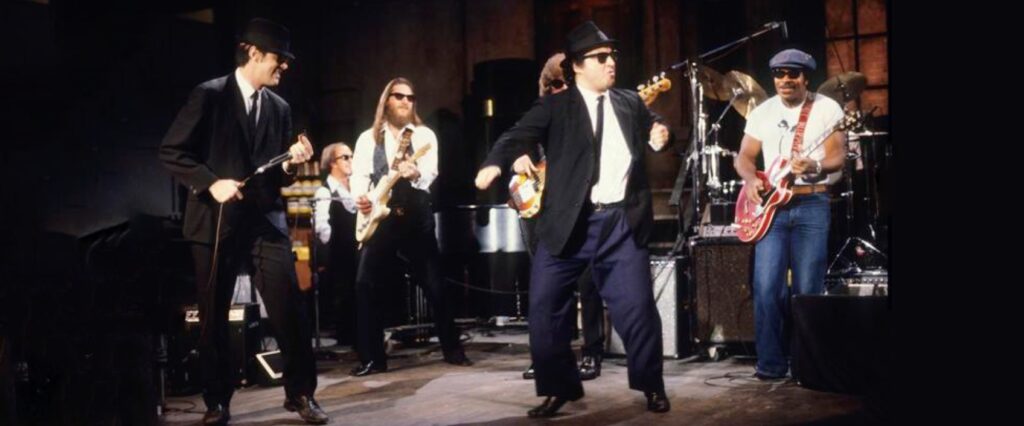 This is the earliest riff of the bunch, even though the Blues Brothers' version was recorded in 1980 as part of the soundtrack to the movie of the same name. Interestingly, the original Peter Gunn Theme is also a soundtrack, it was written by American composer Henry Mancini for the 1958 TV private eye series Peter Gunn.

The riff is an ostinato on the low E string, made even more ominous with the doubling on the piano. Early twang guitar star Duane Eddy recorded his version of the theme in 1959, and the B-52s used it as a quotation on their 1979 song "Planet Claire".

The Blues Brothers version features none other than Stax legend Steve Cropper on the guitar, playing some version of his trademark Telecaster.

The beginning of the most is mostly played with downstrokes to make it more confident and give it more swagger, and it is a rare major riff that sounds very dark indeed.
Hold The Line – Toto (1978)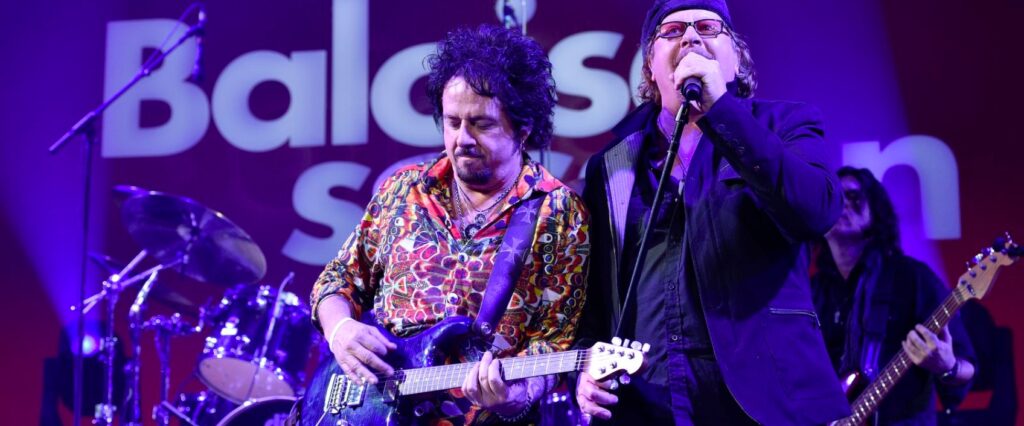 Toto was a band formed by several A-level studio musicians who mixed many influences in a very tasty gumbo. For their hit single "Hold The Line", taken from their eponymous 1978 debut album, the band took a Sly Stone triplet drum groove and guitarist Steve Lukather added a few heavy metal power chords that should not have worked but absolutely did.

For heavy riffs like that, Lukather probably used a Les Paul, maybe the famous Burst he used on many of his recordings, and the amp must have been a smaller Fender amp modded for extra gain at a lower volume.

That riff is quite easy to play, but keep in mind that the parts you don't play are just as important. Silence is the secret weapon of the best musicians.
La Grange – ZZ Top (1973)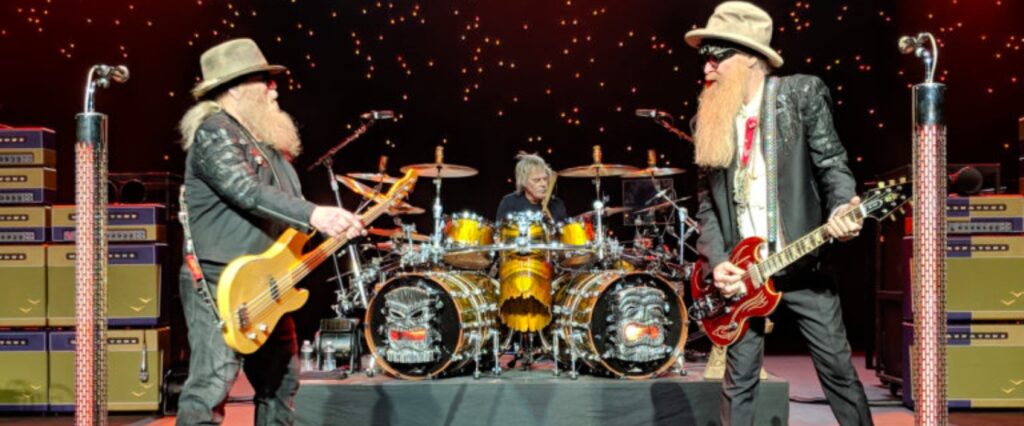 The opening riff of "La Grange" act as a warning to every guitar player on stage: this is the song, now's the time to show what your solo skills are all about. "La Grange" is the ultimate jam song, featuring two solo parts in C and in A.

But the riff is really what makes this song a classic. It was "borrowed" from John Lee Hooker's 1948 song "Boogie Chillen", but it exposed that classic boogie driving rhythm to a whole new audience, a much wider one.

Even though the name might evoque a bucolic farm setting, La Grange is the name of a Texas town with a famous brothel. Billy Gibbons played the original on his 1959 Les Paul Pearly Gates into a Marshall, with doublind supplied by a vintage Stratocaster.
Smoke On The Water – Deep Purple (1972)
This is the ultimate riff, the one that defines the very notion of a guitar riff. It was written after Deep Purple had to cancel a show because of a fire that happened in the venue they were supposed to be playing at, which was right by Lake Geneva, hence the Smoke on the Water.

Ritchie Blackmore says the riff was inspired by Beethoven, but the German composer didn't have Blackmore's huge Fender Strat-into-a-cranked-up-Marshall sound.

It is quite simple to play since all the action takes place on the two central D and G strings, but try to pluck it with your fingers and make it move with the momentum of the original. Satisfaction guaranteed.
You Really Got Me – The Kinks (1964)
This is one of the first punk riffs, a proto-heavy metal masterpiece that sounds just as nasty and vital today as it did in 1964. Singer and songwriter Ray Davies supposedly wrote the main riff on a piano, which is very ironic for a riff that fits the guitar that well, and his younger brother Dave Davies played it on a hollow body Harmony Meteor plugged into a small Elpico amp with a slashed speaker. The resulting distortion is crunch at its finest.

In 1978, the California band Van Halen covered the song for their debut album but played it in A instead of the original G. It became a massive hit again, and this is the version you will find here. It's not hard to play, but it takes attitude.
Highway To Hell – AC/DC (1979)
By the time AC/DC recorded the album Highway To Hell in 1979, they had been touring non-stop for a gruelling five years and – even though they had released great albums – they were yet to get a radio hit. Producer Mutt Lange brought that expertise and craft to the band and the title song became huge. It is still one of those riffs that every budding rock band learns how to play at some point. Sadly, that 1979 album was AC/DC's first taste of well-deserved success, but it was original singer Bon Scott's swan song.

Lead guitarist Angus Young plays the riff alone for the whole verse before rhythm guitarist Malcolm Young and bassist Cliff Williams kick in for the chorus. Angus uses a Gibson SG plugged straight into a 50-watt Marshall Plexi, while Malcolm uses a Gretsch Duo Jet into a 100-watt Marshall Plexi.
Keep a precise right hand and refrain from playing extra notes during the silent parts.
(I Can't Get No) Satisfaction – The Rolling Stones (1965)
"(I Can't Get No) Satisfaction" was the first number-one single by The Rolling Stones when it was released in the US in 1965, but it was also the song that sold a million fuzz pedals.

For the main riff, which is the absolute hook of the song, Keith Richards used a Gibson Firebird plugged into a Maestro Fuzz Tone pedal. Funnily enough, Richards wanted to replace that fuzz line with horns but their record company released the single before the band could find the time to add the extra instruments.

This is how a simple fuzz riff made history, and now you can master that riff too.
Rock You Like A Hurricane – Scorpions (1984)
German hard rock band Scorpions had already been playing for twenty years by the time they released their ninth album, Love At First Sting in 1984. The first single from that album, "Rock You Like A Hurricane", was their first hit at the time, and it made them part of the arena-rock conversation with the huge main riff, a few distorted power chords and – once again – the power of silence in-between.

Unfortunately, the second single from that album was "Still Loving You", which was a much bigger popular success and exposed Scorpions to a much wider audience, but mostly as a ballad band.
Sweet Dreams – Marilyn Manson (1995)
Sometimes a good cover song can be just as powerful as an original. Sweet Dreams (Are Made Of This) was a number-one single in 1983 for the British duo Eurythmics, but Marilyn Manson made it his own on his 1995 EP Smells Like Children.

Weirdly enough, the label didn't want to release it as a single but the artist got the final say and the song was a smash hit, propelled by a weird and disturbing video that was on heavy rotation on MTV.

The main guitar riff is part of what turned Sweet Dreams into a legit Marilyn Manson song. Daisy Berkowitz drew inspiration from the original synth part but made it slower and creepier.

Let the two strings ring together on the first chord, but play it cleaner for the other two.
Whole Lotta Love – Led Zeppelin (1969)
In 1969, the recently formed Led Zeppelin were touring in the USA shortly after the release of their self-titled debut album. Jimmy Page was playing a Telecaster, but he was looking for something beefier, and that's when Joe Walsh (who was playing in James Gang at the time, not yet with Eagles) sold him his first Burst, a 1959 Les Paul sunburst which Page immediately put to good use when recording Led Zeppelin II.

The fatter, darker sound of the Les Paul was the inspiration behind a lot of great riffs on that second album, including the opening track, "Whole Lotta Love".

Don't forget to play the opening slide, and slightly mute the open low E when alternating with the power chord on the A and D strings. It doesn't get much cooler than playing that riff with a good rhythm section behind you.
One Vision – Queen (1986)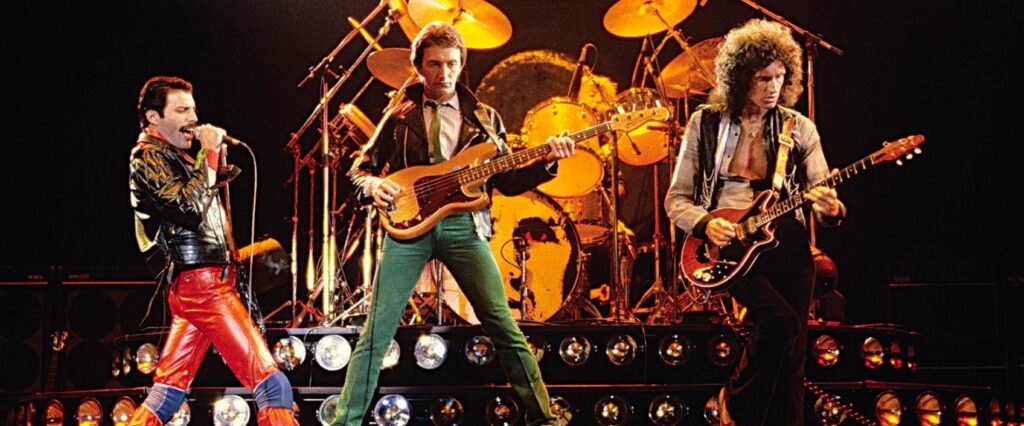 Brian May is yet another British riff meister who wrote more than his fair share of evergreen rock anthems driven by brilliant riffs. "One Vision" is undeniably one of the best in his catalogue, a true stadium-rock anthem with few notes and a lot of silence so the huge crowds can hear themselves scream. "One Vision" was released as a single ahead of the A Kind Of Magic album, and it became the show opener for the world tour that ensued, which would sadly be their last.

To get that huge sound, May plugged his famous homemade Red Special guitar into a Pete Cornish distortion, an MXR delay and a Vox AC30 amp. The rest is all about getting the right hand to work its magic.
I Love Rock N Roll – Joan Jett & The Blackhearts (1982)
Not a lot of guitarists may be aware of that fact, but "I Love Rock 'n' Roll" is actually a cover. It was made immensely popular when it became a number-one single and an album by ex-Runaways Joan Jett in 1982, but the original was a 1975 glam-rock single by British band The Arrows. Jett didn't change the massive riff, which she played on her modified Gibson Melody Maker plugged into a MusicMan combo (yup, they used to make amps too), but she made the vocals more aggressive and in-you-face, and the video did the rest to turn the song into a lasting sensation.

As usual, control the duration of your chords with precision, and focus on the bend on the low E string, which gives an elastic feel to the whole riff.
Once you've been through those 20 riffs, you'll probably be ready to start a great cover band. But feel free to write your own riffs and steal the secrets of past legends: silence matters, and nothing sounds cooler than a bend in the low register with an unforgiving right-hand attack.

All the tabs for the full songs are available on the Play Guitar Hits app, so you can also sing the rest of the song once you've gotten the crowd excited by playing the riff!
Leave a comment
Your email address will not be published.
The official Guitar Pro tabs and scores library
Free
Guitar Pro tabs
pack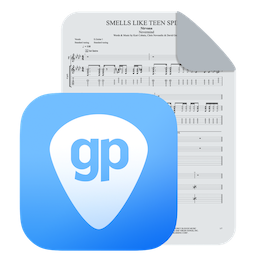 Download hundreds of riffs, licks, and exercises to spice up your guitar practice time.
Get the latest Guitar Pro generation