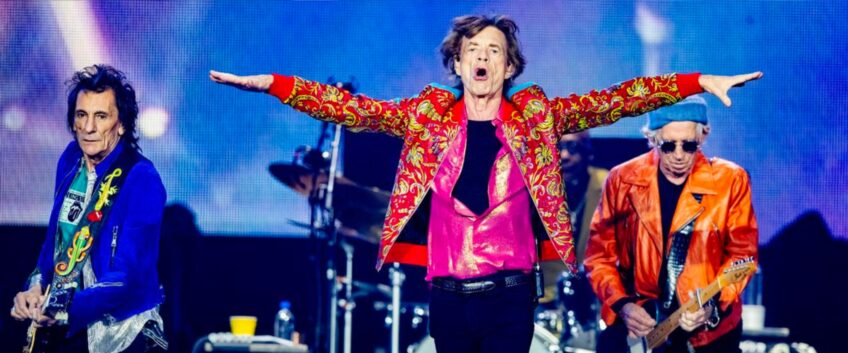 6 Rolling Stones songs everybody wants to play
Last update:
Authors: Florent Elter Julien Bitoun
Few bands can boast a six-decade-long career and still be around to tell the tale. Actually, The Rolling Stones are the one and only band that stood the test of time so brilliantly, and after a lifetime of influencing countless brands and crafting musical trends, two of its original members are still alive and kicking.
Every rock fan knows Mick Jagger's on-stage antics and the singer's talent as the epitome of the rock n' roll frontman. But his sparring partner Keith Richards is just as legendary, if not even more since his whole persona is shrouded in mystery and mystique.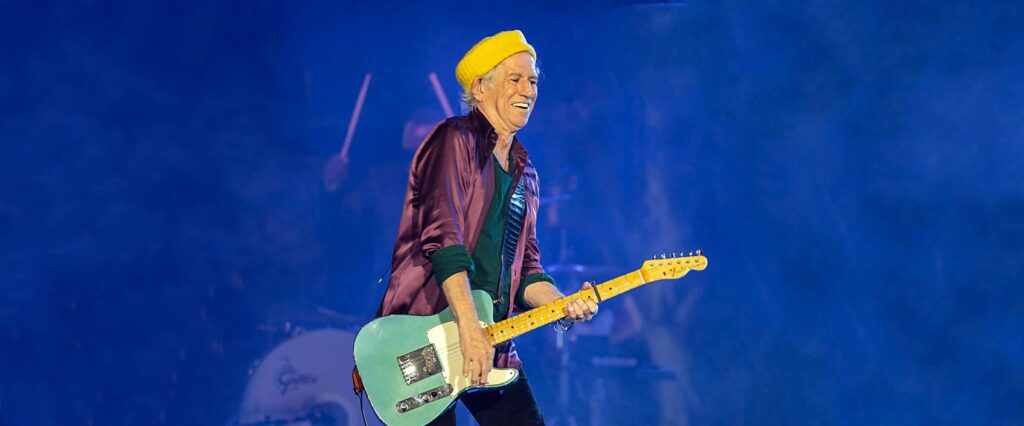 Richards is the ultimate outlaw, the ultimate badass and a rhythm player that can make a Telecaster ring like a crunchy grand piano. Take a riff like Start Me Up: with two chords only (and a silence, let's not forget the all-important silence), Richards is able to make a whole stadium scream. This takes attitude, experience and musical talent.
When the Rolling Stones started out back in 1962, they were just kids from the suburbs of London who had seen the lights listening to blues records from the US. They were disciples of Chuck Berry (who remains Richards' go-to to this day), Muddy Waters and Buddy Holly, and along with founding guitarist Brian Jones (who was especially gifted on slide guitar), Bill Wyman on the bass, Charlie Watts on the drums and Ian Stewart on the piano, they were learning by trying to copy those artists. Of course, being British instead of having lived in the Mississippi Delta in the 1930s, they ended up creating their own sound, a harder-edge rock'n'roll that took the world by storm, spearheading a craze in the US that ended up being called the British Invasion. This is when their first slew of hits came to be, from "Play With Fire" to "I Can't Get No (Satisfaction)".
Mick Taylor joined the band in 1969, replacing Brian Jones who died a few weeks later. He brought a bluesier, darker vibe to the band, who at this point released their seminal trilogy of masterpieces: Let It Bleed (1969), Sticky Fingers (1971) and the double-LP Exile on Main St. (1972). But that golden era didn't last too long and Ronnie Wood replaced Taylor in 1975. Wood, who's still rocking with the Stones today (he's been the new guy for close to fifty years now), is not the tortured genius that Brian Jones was, or the blues virtuoso that Mick Taylor was.

But he's the perfect complement to Richards' rhythm parts, always tasteful and a true master in what they have called "the ancient art of weaving". They have toured Europe in 2022 and are about to release a live album in early 2023. Of course after a sixty-year long career, every tour could be their last, but the Stones seem to be holding on against all odds.
Get that Stones sound
Gear-wise, Keith Richards has played almost every guitar model under the sun at one point or another in his career. He started off with a hollow-body Harmony, then moved on to the Epiphone Casino, the Gibson Les Paul (Standard and Custom), before discovering the magic of the Telecaster, which remains his main love to this day, especially for songs in open tuning.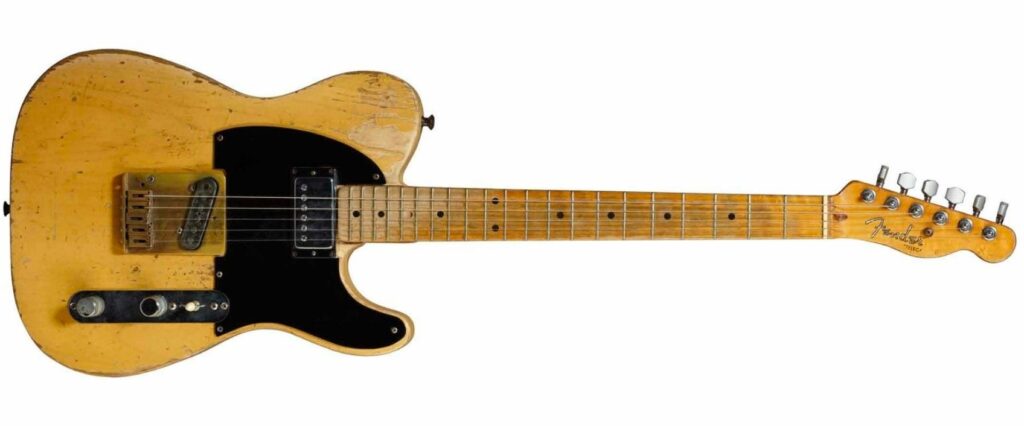 No matter what guitar he plays, the sound of his right-hand attack is what prevails, giving a sharp, nervous edge to every single note. When he's not in standard, he mostly plays in the open G tuning, a classic Delta blues tuning that Ry Cooder showed him (from low to high: DGDGBD), except he removes the lower string to get more of a bright ringing sound that has become an instant access to that-great-Rolling-Stones-riff-sound for every guitar player worldwide and in countless cover bands.

This is not an extreme open tuning that would require a change in your string gauge, you can go there easily with a standard-tuned guitar in a few seconds, preferably with a fixed bridge.

On the amp side of things, Richards keeps it simple with tweed-era Fenders, especially hi-powered Twins from the end of the fifties.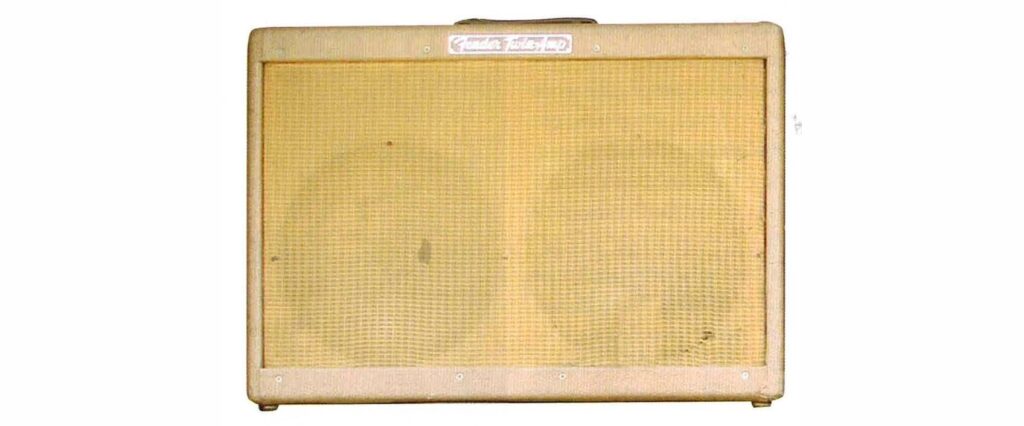 He also played Ampegs during the band's heyday. Not a lot of effects go into making his sound happen, most of the crunch comes from the amp. There are many tweedesque amps being made today, even by Fender themselves, but they usually require a pretty hefty dose of volume to sound right. If you're trying to get close to that sound with pedals, any tweed-in-a-box overdrive will do the trick, like the Catalinbread Formula 55 or the Way Huge Red Llama.
Chipping Away at the Stones
Working out the guitar parts by the Rolling Stones is not as easy as it seems. Of course, those are not shredding solos by any stretch of the imagination, but it takes great timing and a well-oiled right hand to get that feel right.

On the Play Guitar Hits app, you will find six songs and all of them allow you to approach the Keith Richards songbook from a different angle, with tabs and videos to help you along.

Satisfaction
This song is their first massive hit, complete with the iconic fuzz intro. The first two bars (from Part 3 on the app) are simple yet extremely potent and instantly recognizable. The acoustic guitar background (Part 1) is a nice way to get those open chord shapes going, and a fun part to play with a friend.
Angie
While we're on the subject of acoustic, this heartbreaking ballad from 1973 is an evergreen classic of bluesy acoustic strumming serving a great pop song.
The first four bars (five if you're counting with the opening harmonic) are as iconic as they come, but the rest of the song is a fantastic strummer that would be a great way to learn how to sing and play at the same time, a precious asset for any budding musician.
Start Me Up
That riff is a later masterpiece released in 1981. This is one of the songs in the G open tuning, and a very simple yet effective way of getting used to that sound and the fingerings that go with it. The four opening bars are a must, but don't skimp on the rest of it since that opening riff will automatically make your audience want to hear the whole song.
Brown Sugar
Another open G tour de force, the opener of the 1971 album Sticky Fingers. If "Start Me Up" left you wanting more, this is the perfect song to scratch that itch. The opening is cool as can be and can be a great way to work out two very different parts with another player, but bars 8-16 are really where it's at, the perfect illustration of Richards' ability to bring melodic content to a mostly rhythmic part.
Jumpin' Jack Flash
That 1968 hit is one of the first riff-driven harder-rocking Stones song, and remains a live favorite to this day. The first guitar is in standard tuning while the other one is in open D (DADF#AD) with a capo at the second fret. This is a great lesson in how to play with two guitarists and sound like on big instrument with two different parts.
The big riffs happens from bars 10 to 14 and remains the accompaniment for the verse, and this is the kind of guitar part that is so fun to play that you could stay on those few notes for a few hours and not get bored, especially with a good rhythm section.
Love In Vain
That 1969 cut from Let It Bleed is a simpler and poppier version of a 1936 Robert Johnson song. This is played on the acoustic in standard tuning with a capo on the third fret, and the whole intro (from bar 1 to bar 4) is a perfect example of how to blend the original acoustic Delta blues with more of a folksy vibe, complete with nicely arpeggiated chords. That one can also be a great song to sing along with.
Everybody must get Stoned
Whether you're trying to incorporate Rolling Stones songs as part of a cover band show or just want to work on your rhythm playing, your acoustic strumming and get into open tunings with having to deal with a bottleneck, getting into those six songs will make you a better guitarist.
And the best way to work smartly on those is to get the Play Guitar Hits app and download the videos. It's all there: synchronized tabs along with close-ups on both hands, and every guitar part transcribed and re-recorded. Now's your turn to get inspired by that classic band. Keith Richards' recipe has been around for sixty years, and it is here to stay.
Leave a comment
Your email address will not be published.
The official Guitar Pro tabs and scores library
Free
Guitar Pro tabs
pack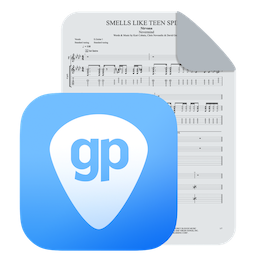 Download hundreds of riffs, licks, and exercises to spice up your guitar practice time.
Get the latest Guitar Pro generation