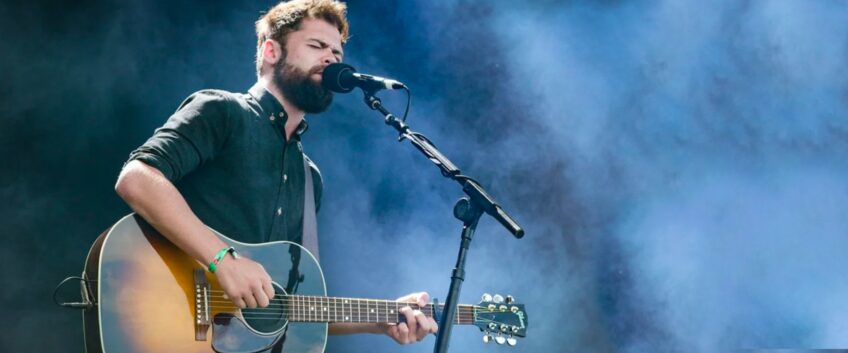 20 amazing acoustic intros with tabs
Last update:
Author: Julien Bitoun
What better way to set the mood for a song than an intro on the acoustic guitar? Blazing solos and badass riffs are all nice and good, but nothing grabs the attention of a crowd quite like a few unplugged notes, an opening statement before the voice takes over, a few precious bars that invite the listener into the song's universe yet doesn't give you all the answers yet.

And of course, if you're gonna play and sing a few songs for the Christmas, Hanukkah or New Year celebrations, your best bet is to do it on an acoustic guitar (no need to find a plug and dial your sound on an amp), and to know the intro of the song in question instantly turns you into a much more committed and believable interpreter. Plus song intros are always fun to work out, they allow you to get better while playing instantly recognizable and iconic guitar parts.

This is why we decided to offer you those twenty acoustic guitar intros.


mySongbook
All those tabs were taken from full songs on mySongBook, a service that hosts thousands of tabs and scores in every possible style and genre, and dozens get added every month. That full catalog is available on the Guitar Pro website.

So here are those twenty intros chosen from the mySongBook catalog, of course many other cool acoustic songs are available on there so dig in!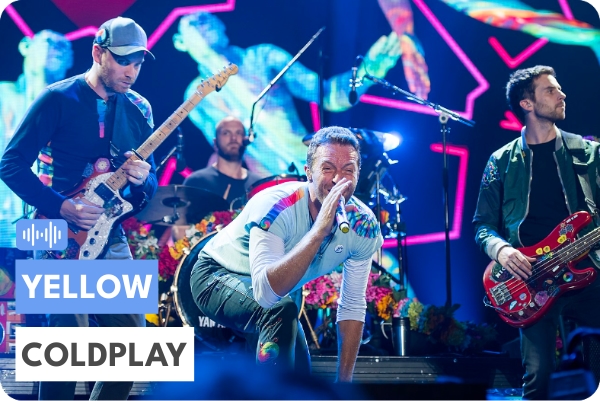 1 – Alice in Chains – I Stay Away (1994)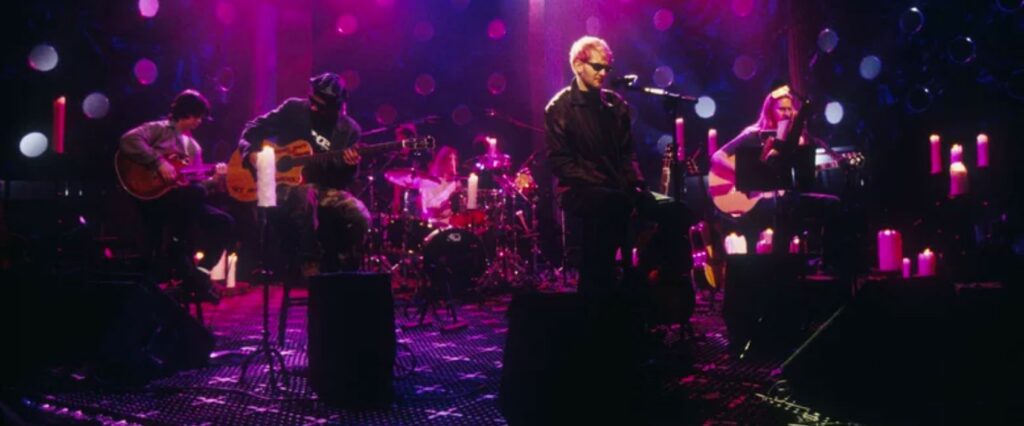 That gorgeous single is an excerpt from the third and last Alice In Chains EP, Jar Of Flies. The Seattle-based grunge band is more famous for their Black Sabbathesque massive electric riffs, but their acoustic side is just as dark and beautiful.

On "I Stay Away", guitarist Jerry Cantrell is in Drop D a half-step lower (technically Drop C# then), and he uses unconventional chord voicings as well as descending arpeggios, a nice move to get a riff moving.
2 – Blind Faith – Can't Find My Way Home (1969)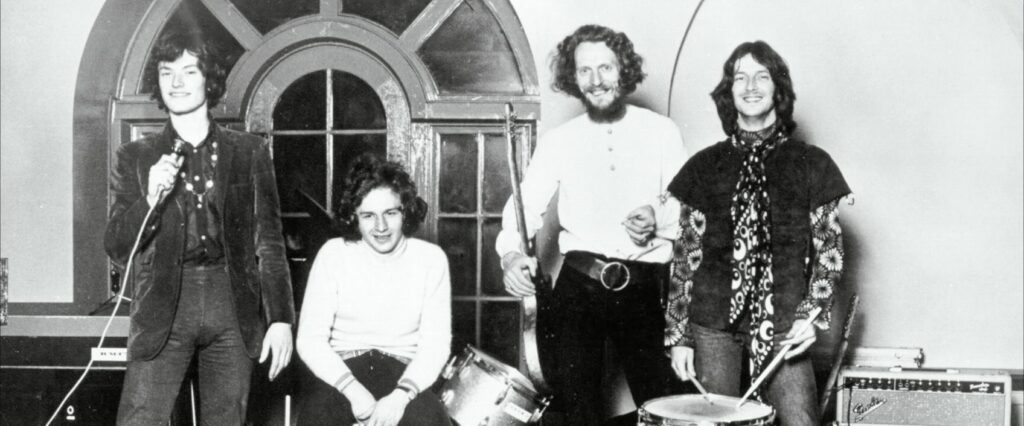 Blind Faith was only active for a year in 1969, but its cast is spectacular: Eric Clapton and Ginger Baker are here in all their post-Cream glory, Steve Winwood's angelic voice is there, along with Traffic basis Ric Grech.
Their only album contains many great songs, including that Winwood-penned ballad "Can't Find My Way Home". That classic has been covered many times but the original has an unmatched sense of yearning, thanks in part to the beautiful acoustic intro.
The tab available here is an arrangement that compiles the two original guitar parts into one, and it's in Drop D. Try to be precise when picking the strings, even when you're skipping a few. Try that chord sequence as a loop to solo on too: it works wonders.
3 – Boston – More Than A Feeling (1976)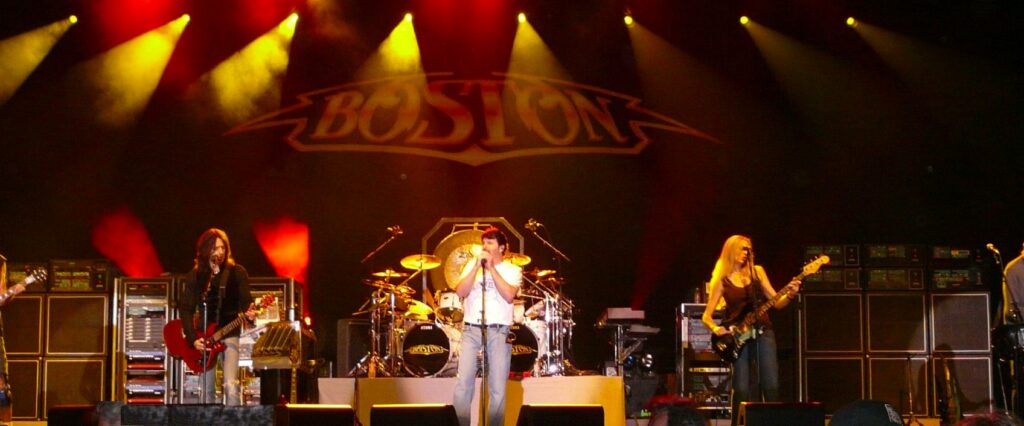 Boston is the brainchild of American genius guitarist / producer / songwriter Tom Scholz, and that FM-radio favorite from 1976 is the first single from the first album Boston. This is an epic 5-minute song that is part of the classic American songbook, and its 12-string acoustic intro is as iconic as it gets.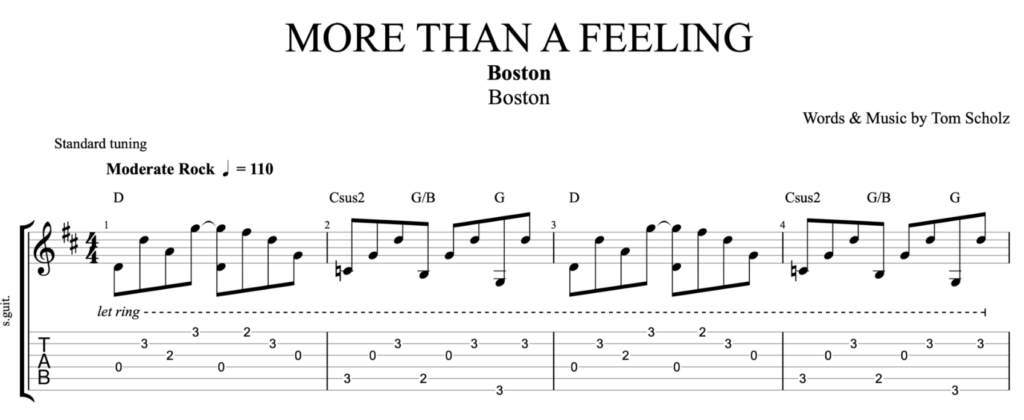 This is a relatively easy song to tackle since the chords are not crazy, the tempo is not too fast and the descending arpeggios mostly use open strings. But it remains an extremely potent part, one that immediately commands any audience in-the-know.
4 – Bruno Mars – Locked Out Of Heaven (2012)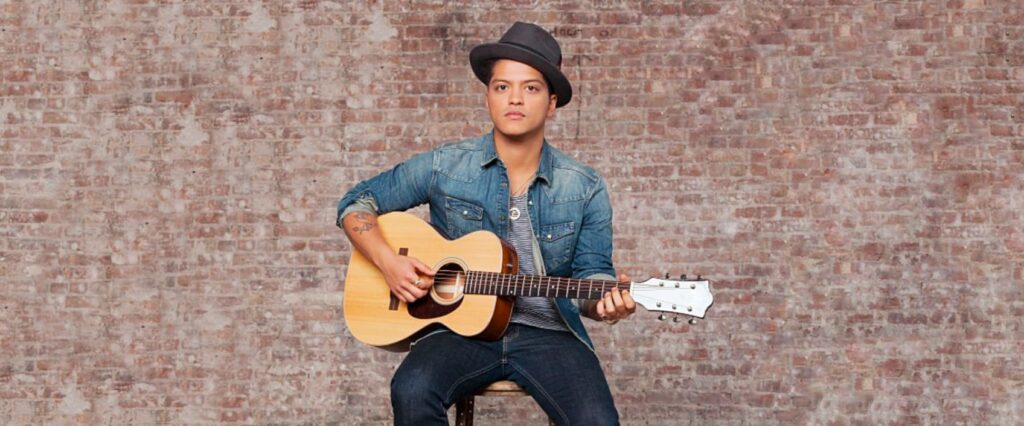 Bruno Mars is one of the last true pop stars of the modern era, a larger-than-life persona that keeps churning great and interesting songs.
"Locked Out Of Heaven" was the first single from his second album Unorthodox Jukebox, and it has been co-written by producer Mark Ronson. That bone-fide hit will somehow sound familiar to fans of The Police's first two albums, and the guitar intro used the classic bright and clean Andy Summers sound. But it also makes for a great acoustic cover with relatively simple chords. Your right hand will have to do most of the work there, so get groovin'!
5 – Coldplay – God Put A Smile Upon Your Face (2002)
Back when the British act Coldplay released their second album, A Rush Of Blood To The Head, they confirmed their status as one of the biggest pop bands in the world. Among the impeccably crafted songs on that beautifully-produced record was the single "Got Put A Smile Upon Your Face".


That song starts with both acoustic and electric guitars setting the stage with an ominous melody waiting to explode into bombastic rock. This is played in a C# open tuning, which is the classic D major tuning a half-step down. This gives a deep resonant sound and also makes for pretty simple chords to play.
6 – David Lee Roth – Damn Good (1988)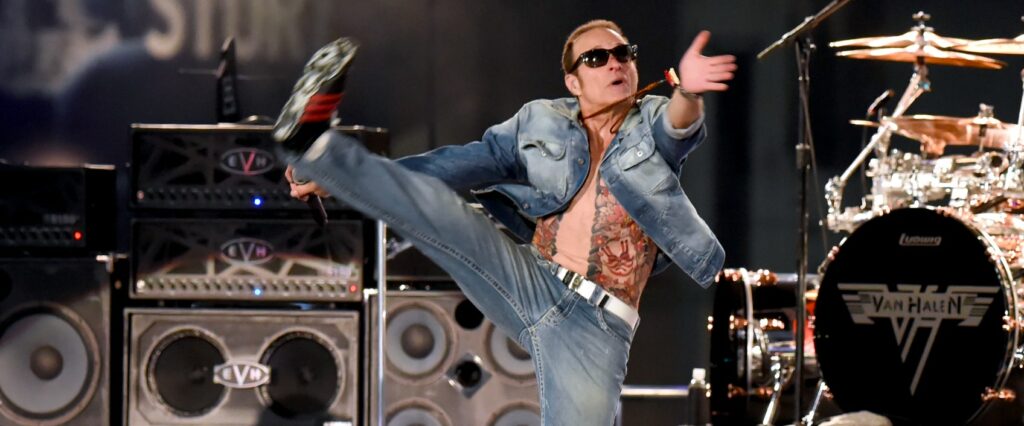 The Skyscraper album was none other than David Lee Roth's second solo outing, following the success of the amazing Eat 'Em And Smile. The former Van Halen singer had the same all-star band to propel him, including virtuoso Steve Vai on the guitar.
That classic acoustic intro to the album's ultimate ballad bears all the trademarks of Vai's playing, including legato playing, drop D tuning, beautiful unexpected chord voicings and a Coral sitar doubling the arpeggios. Even without the sitar, it is a very fun intro to play.
7 – Dire Straits – Private Investigation (1982)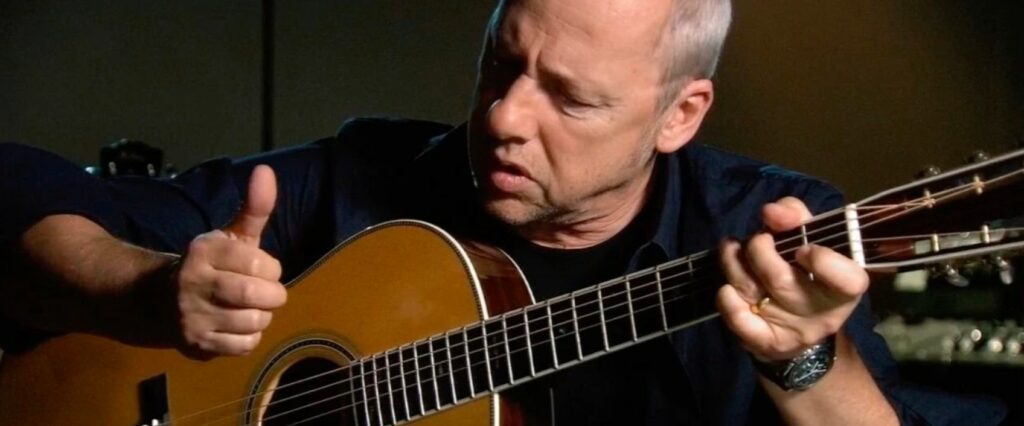 British band Dire Straits were famous for their long epic songs that could take you on a full journey. "Private Investigations" is a great example of that. That single from their fourth album (Love Over Gold) starts off with synths, then a distant arpeggiated guitar that sets the mood for the intro before the spoken voice comes in.
Mark Knopfler is a true guitar great, and this intro is a tribute to how inventive and deep he can get with just a few chords.
8 – Doc Watson – Deep River Blues (1964)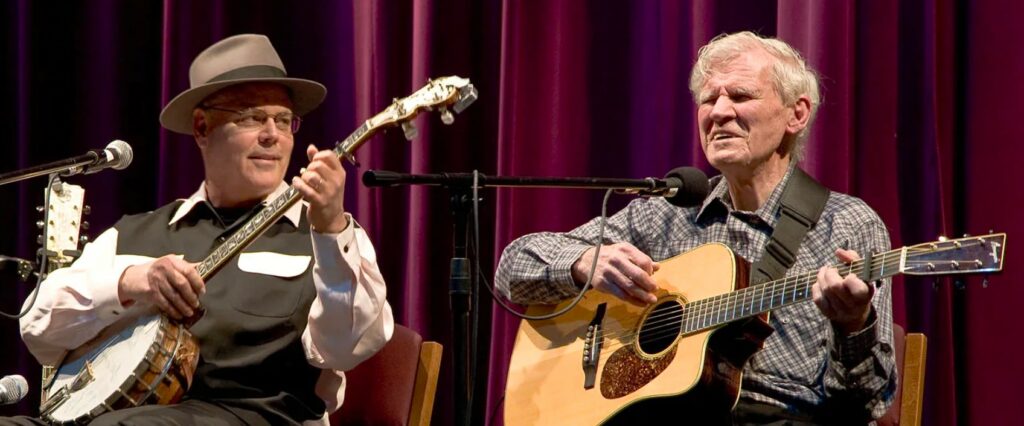 That classic acoustic cut was taken from Doc Watson's self-titled 1964 debut album. Watson was one of the greatest country/blues/bluegrass players around, a true master of the acoustic both fingerpick and flatpick.
"Deep River Blues" falls into the first category so get your fingertips ready, this is gonna hurt! It is an acoustic fingerpicked blues with a capo on the first fret, and this intro alone will be a lot of work if you really want to get it right, both the bass line with your thumb and the melody with your second finger. But the sheer pleasure of playing that kind of music is absolutely worth the effort.
9 – Eric Clapton – Tears In Heaven (Unplugged version – 1992)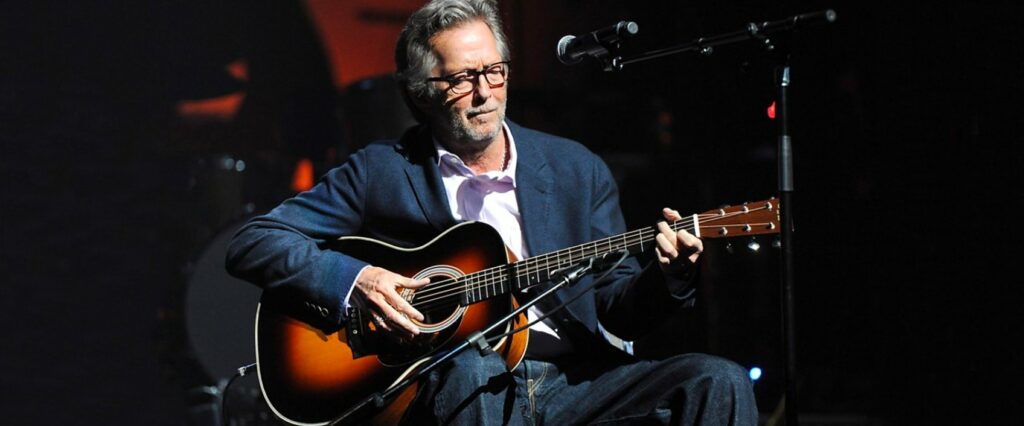 Even though that heartbreaking ode to Clapton's deceased son was originally featured on a film soundtrack in 1991, the Unplugged version recorded one year later is the one that turned into a massive Grammy-winning single.
The intro itself is just as iconic as the rest of the song, and even though it was originally played on a nylon-string guitar it sounds just as good on a steel-string. It should be played fingerstyle to get the right balance between bass and treble strings as well as that typical softer sound.
10 – Fleetwood Mac – Never Going Back Again (1977)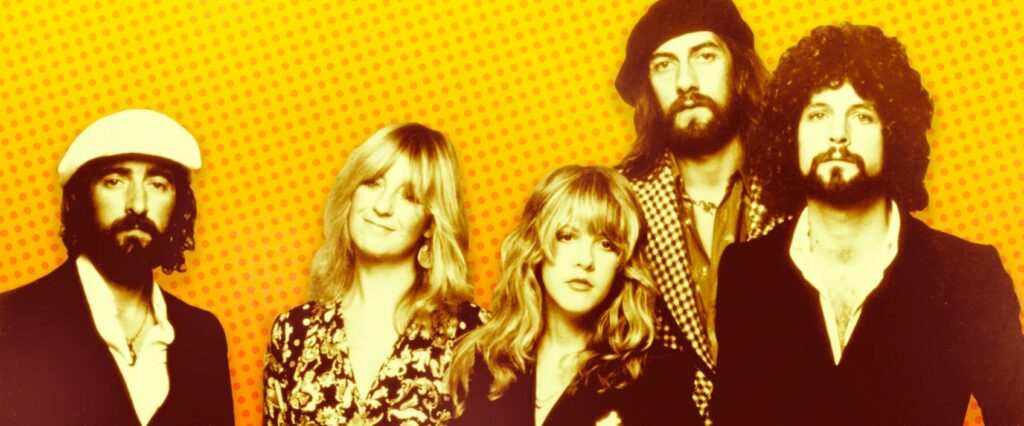 Fleetwood Mac is a band that started off as a typical British Blues Boom outfit featuring genius guitarist Peter Green, but then they evolved into a transatlantic pop juggernaut. Among the American members of the band was Lindsey Buckingham, a truly original guitarist playing mostly fingerstyle even on the electric.
This song is one of Buckingham's contributions to the multimillion-selling 1977 album Rumours, and it's quite tricky to play. The tuning is quite peculiar, with the lower string down to C and the A string down to G while the four remaining strings are standard. Work it out very slowly to get the right moves.
11 – Goo Goo Dolls – Name (1995)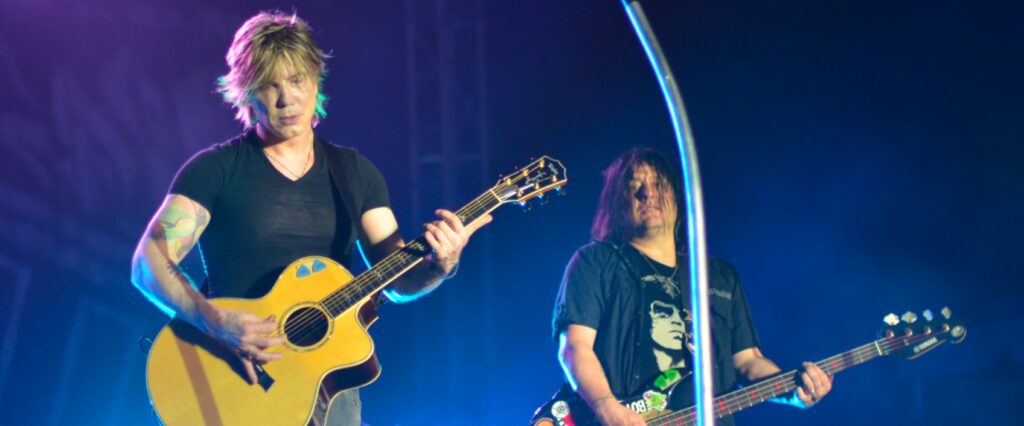 The Buffalo, New York-based trio Goo Goo Dolls got their breakthrough in 1995 with the single "Name". That acoustic tear-jerker firmly established singer/guitarist John Rzeznik as a great indie-rock post-grunge songwriter.
That song is a blast to play, provided you have the right tuning for it, which is (from low to high) : D A E A E E. That strange open tuning with the two treble strings in unison has a very rich ringing sound that probably inspired the well-crafted licks from that famous intro.
12 – Incubus – Drive (1999)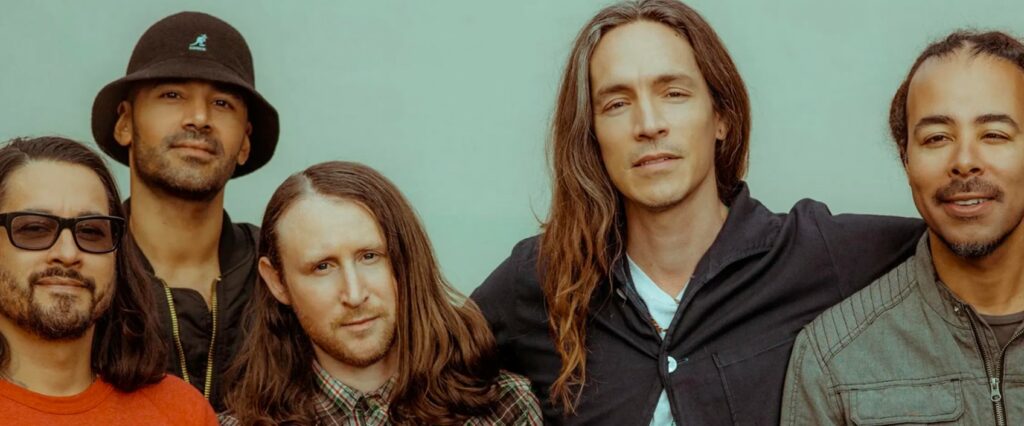 Before "Drive", Incubus was mostly another US funk-rock band à la Red Hot Chili Peppers. But then, that third single from their third album, Make Yourself, became a radio favorite and turned the band into a household name.
"Drive" is the sound of an era, that classic acoustic-driven pop with almost lo-fi drums loops. The chord voicings are really interesting since they are not just basic barre or open chords, and your right hand will do most of the heavy lifting when it comes to muting.
13 – James Taylor – Fire And Rain (1970)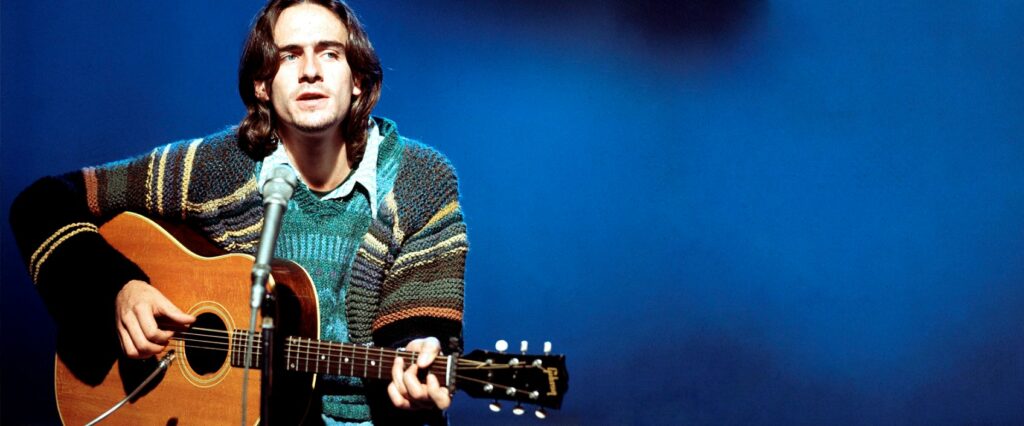 Even though he got his start as one of the artists signed by The Beatles on the Apple label, James Taylor is the epitome of the American singer/songwriter and his second album, Sweet Baby James, is an absolute gem of exquisitely crafted acoustic songs.
Among those, "Fire And Rain" is special for its subject matter, but also for its hauntingly beautiful melodies. Taylor's acoustic playing sound as clear and self-evident as his voice, and this intro seems simple enough but each note is exactly where it should be. Don't forget the capo on the third fret (or move it around to fit your vocal range) and try to fingerpick it.
14 – Led Zeppelin – Bron-Y-Aur Stomp (1970)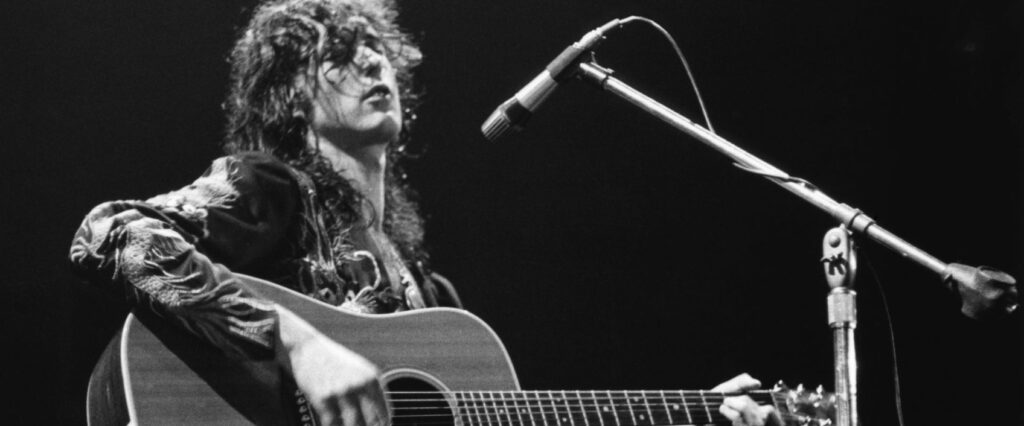 Led Zeppelin's third album is a beautiful anomaly, full of acoustic-driven Joni Mitchell-inspired songs written and recorded in a grange in Wales with no electricity or running water.
"Bron-Y-Aur Stomp" is a Celtic blues and a love letter from singer Robert Plant to his dog. Jimmy Page uses a very cool open tuning that goes (low to high) C F C F A C, played with a pick. Don't sweat the details, what matters the most is the rhythmic intensity: things should be moving along in an exciting way.
15 – Neil Young – Old Man (1972)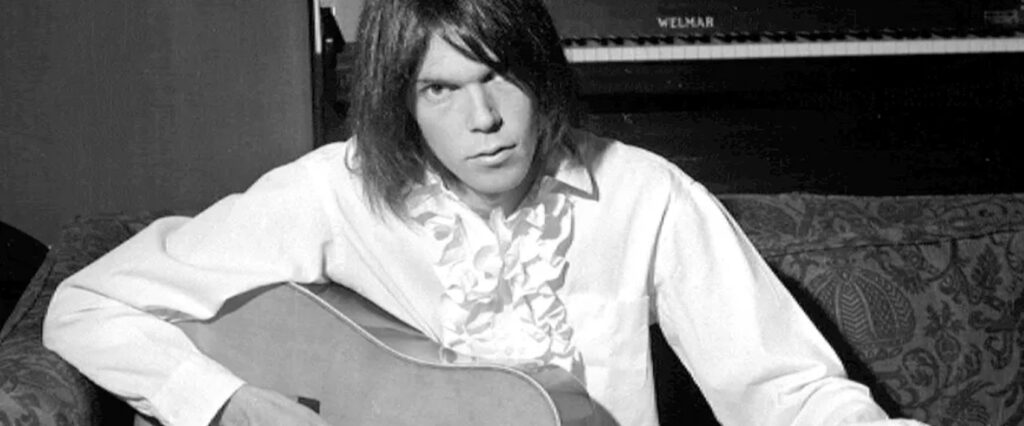 Neil Young's Harvest is an all-time acoustic classic, one of those folk-rock albums that everybody owns and that everybody should own. For his fourth album, the Canadian singer/songwriter took his Martin D-45 and recorded his parts in Nashville and in a grange on his California ranch.
This haunting song was written for the caretaker of his ranch, and it features none other than James Taylor on the six-string banjo. The intro is very oniric and sets up a mood that could have taken the rest of the song to a very different place. Keep a firm right hand and palm-mute sparingly to keep those lows thumping.
16 – Passenger – Let Her Go (2012)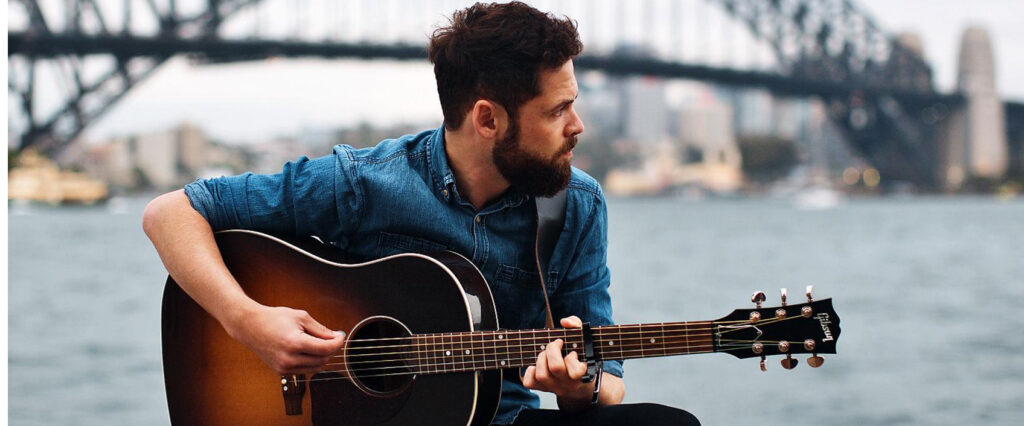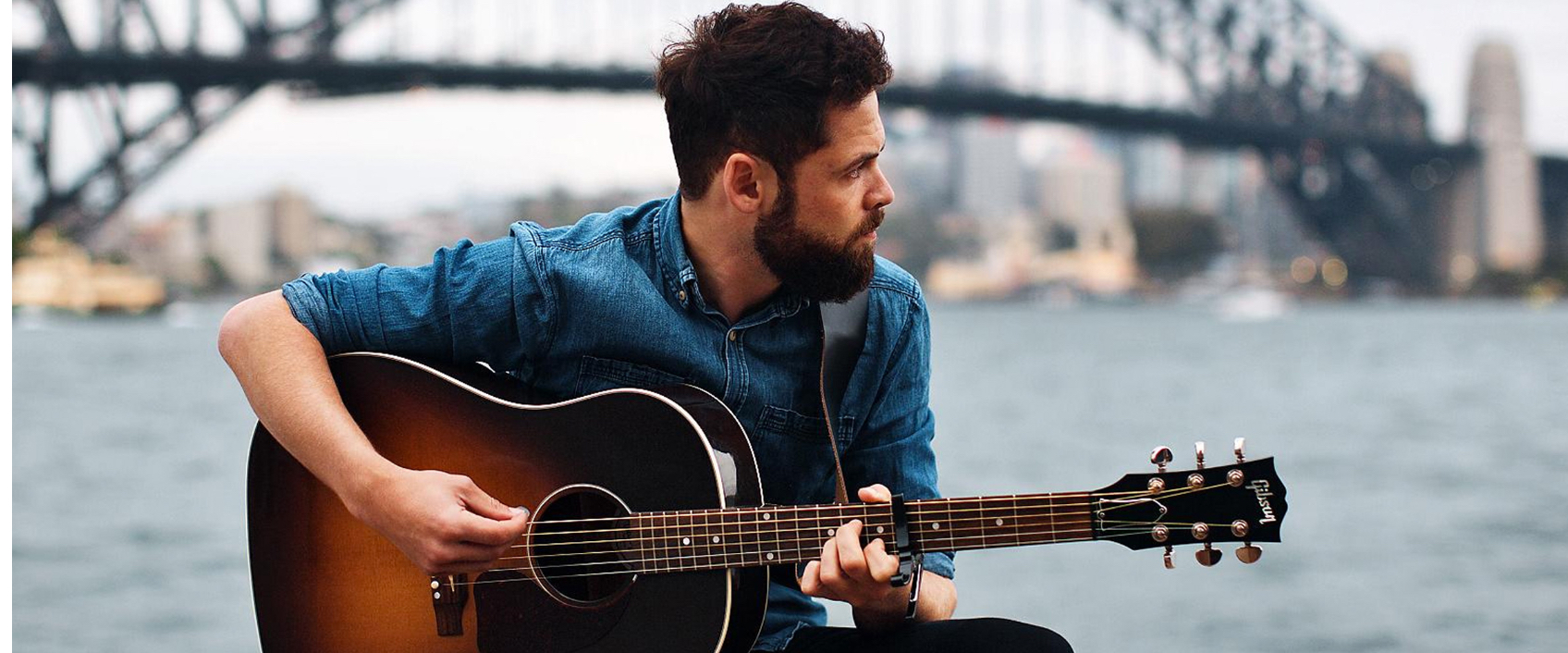 Passenger was a British folk rock band but when singer/guitarist/songwriter Michael David Rosenberg started his solo career in 2009, he kept that name as an alias. His fourth album, All The Little Lights, is the one that brought him his biggest single, "Let Her Go".
That beautiful understated ballad was not a smash hit when it was released in 2012 but it slowly became a million-seller and a lasting folk classic of the 2010s. The intro features a fingerpicked acoustic with a capo on the seventh fret doubled by a glockenspiel. Keep it soft and fluid by working it out slowly at first.
17 – Sting – Shape of My Heart (1993)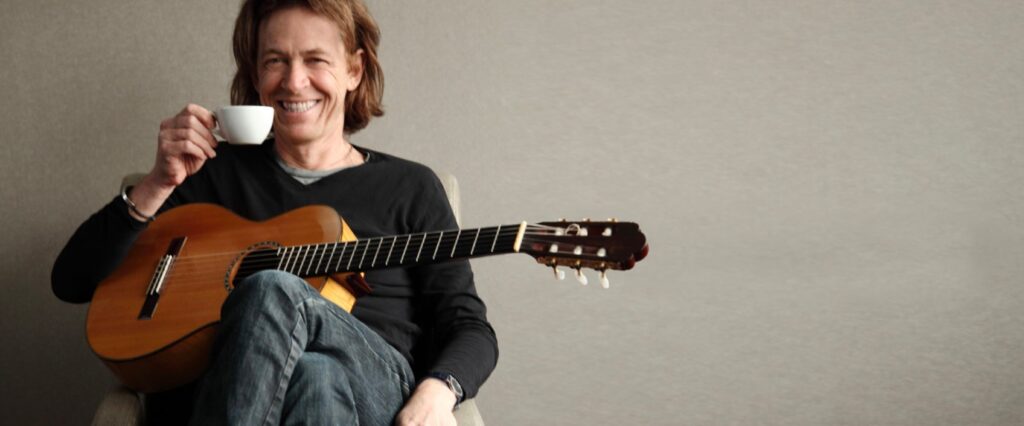 When it was released, "Shape Of My Heart" was the fifth single from the fourth solo album by Sting, Ten Summoner's Tales. But it didn't chart and was mostly overlooked until it was used for the end credits in the movie Leon in 1994, and then it turned into one of the many classics from Sting's solo career.
It was co-written by longtime Sting guitarist Dominic Miller, and the nylon-string intro is a perfectly-crafted moment of arpeggiated pop. Nothing too complicated here, but the chords are well-chosen and very interesting. Songwriters take notice.
18 – The Mamas & The Papas – California Dreamin' (1965)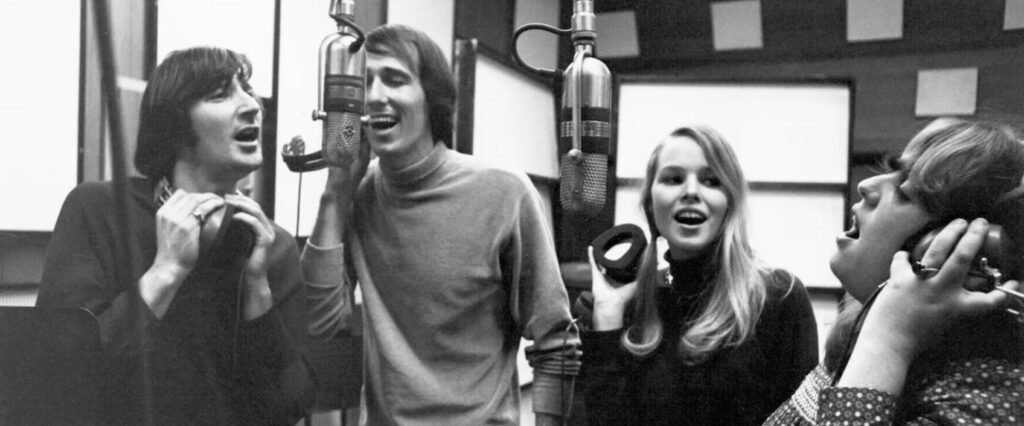 "California Dreamin'" was the second single by the California band The Mamas & The Papas, just before they became huge with the song "Monday, Monday". "California Dreamin'" has turned into a classic of the mid-sixties, a time capsule covered by many other artists including American and The Beach Boys.
The acoustic intro is quite simply, made out of a single arpeggiated chord with a pick and a capo on the fourth fret. The recurring triplet rhythm is the only real tricky part here, so listen to the original to get the right feel.
19 – The Rolling Stones – Paint It, Black (1966)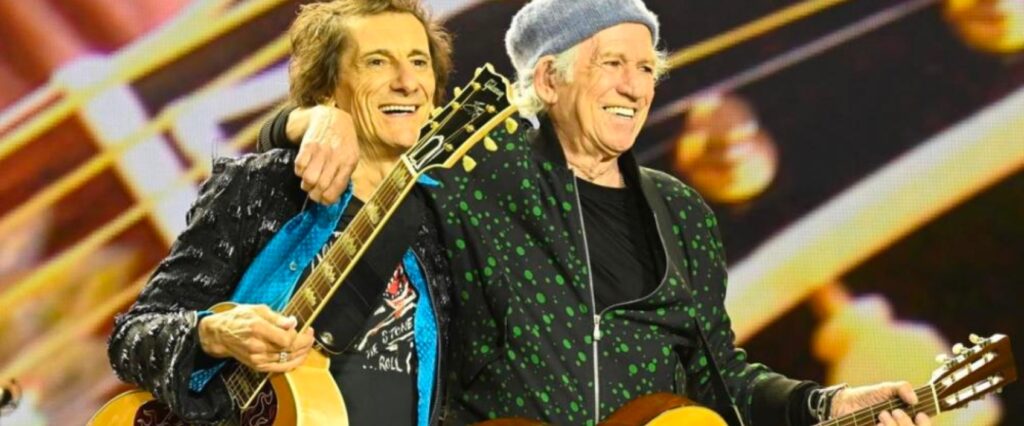 Even though that 1966 single by the British band The Rolling Stones is a driving rock song with a sitar played by Brian Jones doubling the vocal line, its intro is a darker solo clean electric guitar courtesy of Keith Richards.
The capo on the third fret will get you to the original key, and you should feel free to play it rubato since the tempo changes drastically when the rhythm section enters right after it.
20 – The Who – Pinball Wizard (1969)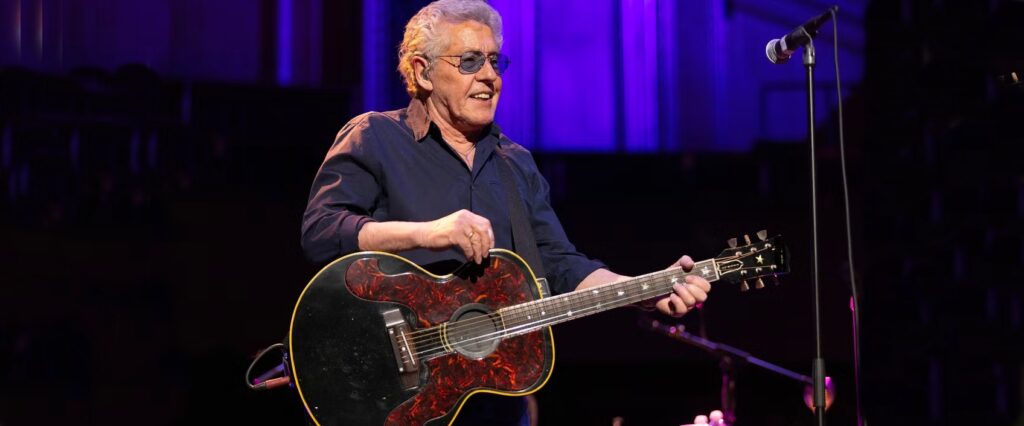 "Pinball Wizard" is one of the centerpieces of the British band The Who's double LP and rock opera Tommy, but it is also one of the best-known singles from that band.
Pete Townshend is a great acoustic guitarist, and this brilliant intro is made out of two parts: ringing chords with an open string first, then a driving part that will require a good right-hand rhythm and the ability to fret notes with your left-hand thumb above the neck. Try to sing and play it at the same time, that song is a timeless classic for a reason.
There you are, twenty classic acoustic intros taken from the thousands of songs in the mySongBook catalog. Feel free to work on the songs you already know and love, and go to the mySongBook library to explore the rest of those songs. As usual, you will learn more easily if you're having fun!
Guitar Pro 8

Download the free demo of Guitar Pro 8 to read the Guitar Pro scores proposed in this article.

Leave a comment
Your email address will not be published.
The official Guitar Pro tabs and scores library
Free
Guitar Pro tabs
pack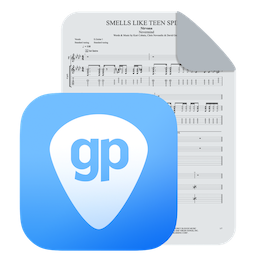 Download hundreds of riffs, licks, and exercises to spice up your guitar practice time.
Get the latest Guitar Pro generation