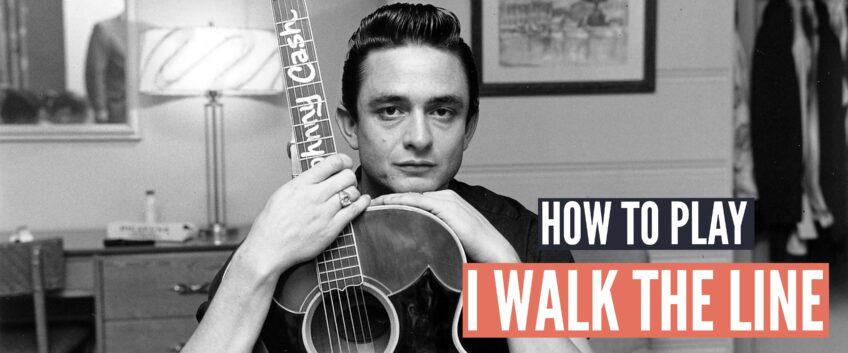 [Guitar Lesson] I Walk the Line – Intro (Free Tab)
Last update:
Author: Thomas Duflos
In this video you'll learn how to play the bass line walk from "I Walk the Line" and then you'll learn the easiest way to use the chord numbering system to change keys when you're playing country music. Have fun!
"For this type of Johnny Cash style country strumming, it helps to keep a relaxed grip on your pick. Make sure you pick the bass notes with a nice firm downstroke so the bass note melody rings out loud and clear.

When you strum in between picking the bass notes, focus your strums on the skinnier strings and try to keep your strums nice and smooth.

If the quick "down up strums" that you see me playing in this "I Walk the Line" intro are too difficult for you right now, you could just play a single down strum instead of the "down-up" and that'll sound great as well!

If you have any questions about the intro or other parts of the song, you can send me a message over at Country Guitar Online. Good luck!" Devin.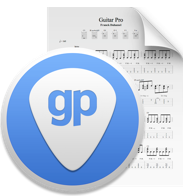 "I_walk_the_Line_intro"
(click on the picture to download the Guitar Pro 7 file)
Country Guitar Online
Devin is a country and bluegrass guitar player from Texas who simply learned the guitar by listening to country albums and watching people play on YouTube.
Devin has produced guitar lesson videos on his YouTube channel for the past ten years, and in 2016, he started CountryGuitarOnline.com which has grown into one of the best country and bluegrass guitar lesson websites on the internet.
If you would like to play bluegrass music too, Devin recommends you to listen to artists like Dan Tyminski, Tony Rice, Doc Watson, Bryan Sutton, Norman Blake, David Grier, Molly Tuttle, Billy Strings.
Follow Devin on youtube: Country Guitar Online
Guitar Pro 7.5
Download the Guitar Pro free demo here: Guitar Pro trial.
Leave a comment
Your email address will not be published.
The official Guitar Pro tabs and scores library
Free
Guitar Pro tabs
pack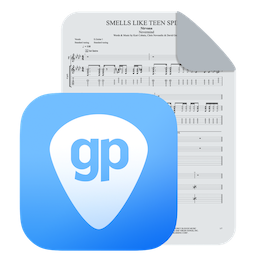 Download hundreds of riffs, licks, and exercises to spice up your guitar practice time.
Get the latest Guitar Pro generation