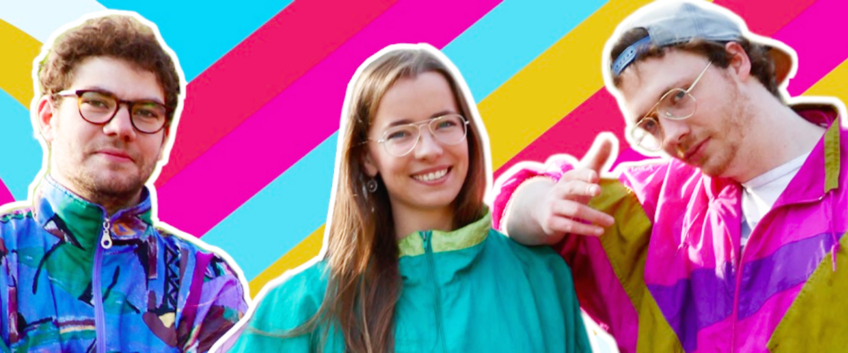 Funky Times: the new Instagram sensation
Last update:
Author: Thomas Duflos
Meet this astonishing fresh and funky young trio whose videos have gone viral on Instagram. Learn funk guitar technique tips and a super cool funky riff composed by one of the guitarists of the band.
Funky Times's music is the result of the perfect chemistry of 3 young musicians from Germany. The 2 guitarists Julia Lange and Julius Imhäuser are playing with Julius's borther, Leo Imhäuser.

The 2 brothers, Julius and Leo Imhäuser have been playing together as kids and had already a band called "The Hoods". They met Julia when performing in a small festival where she happened to play as well.
Later, Julia invited them to play at one of her solo concerts. Julia had indeed already been performing and touring in Germany. Coming from Dr.Hoch's Conservatory in Frankfurt Julia had participated in many national and international competitions. Her notoriety has grown thanks to her Youtube Channel: Julia Lange which has now more than 5,9 million views!
After years of studying and playing classical guitar, she is now playing many different styles, but she literally fell in love with funk thanks to one of her bandmates who made her listen to some classic funk songs.
Julius Imhäuser, the second guitarist of the band started playing guitar at the age of 9:
"I used to learn every song I could from that day on. I used to download the Guitar Pro files from the internet and then checked the tabs inside Guitar Pro! So the software actually helped me a lot in terms of learning the instrument." Julius.
The 24 years old guitarist was very much influenced by Jimi Hendrix, Cory Wong, Mark Lettieri, Mateus Asato, Tosin Abasi, Pat Metheny, Matteo Mancuso, Eddie Van Halen but Tom Quayle remains his major influence.
Julius kindly agreed to share one of his compositions, a funky exercise in E. Warning: it's fast and you'll have to travel all over the neck at full speed, but it's really fun to learn and play!
"Funk-In-E-GuitarPro7-File"
(click on the picture to download the Guitar Pro 7 file)
Download the free Guitar Pro 7.5 demo here.
We find in this short exercise a lot of techniques that can be found in many great funk songs.

The riff starts with 2 dead notes and a bend. Then you'll have to move fast to fret 15!

In bar number 2, to gain speed, alternate the directions (up and down) of your pick when playing the ascending scale in sixteenth notes.

Like Julius, you can also add several hammer-ons to these notes to also gain speed:
Another important technique to practice is called the "double stop".
The chords
Julius plays the E9 chord with only 3 fingers he lengthens the ring finger on the seventh fret.

To get the fingering and the chord diagrams of the other chords of this exercise, in Guitar Pro 7.5, select the chord and press key A of your keyboard.
How to get a funky sound?
First, it's better if you can lay your hand on a Stratocaster which is the perfect guitar for playing funk, even if you can get that sound with other kinds of guitars. Select the top position of your mic, the neck mic will bring you a sharper and clearer sound.

Then don't let your notes ring out. Press hard with your pick on the strings, you'll need to get a sharp, snapping sound.
In bar number 2, Julius plays in alternate picking. For instance, he uses his middle finger of his right hand to play the B (in fret 2) and the A sharp (in fret 1):
This technique is inspired by the right-hand technique of funk bass players, with the pop and the slap. The objective here is to snap the string by pulling hard with the finger.

Let's talk about the right-hand strumming: to practice this fast right-hand movement, start by muting the string with your left hand. Then play a fast strumming, keep your hand relax and use your wrist to strum. Then go faster. Don't worry, this takes some time to master.

If you find this exercise much too complicated for you, here is a simpler one with a slower tempo.
Funky Times news
Their new single called "Windbreaker" will be available on the 19th of March 2021. You can get a preview of the song on iTunes. I challenge you to refrain from dancing!
And this is only the beginning, their debut EP is gonna come out pretty soon!
Stay tuned and follow them

Funky Times

Youtube

Instagram

Julia Lange

Instagram

Youtube

Patreon


Julius Imhäuser

Instagram

Leo Imhäuser

Instagram


Leave a comment
Your email address will not be published.
The official Guitar Pro tabs and scores library
Free
Guitar Pro tabs
pack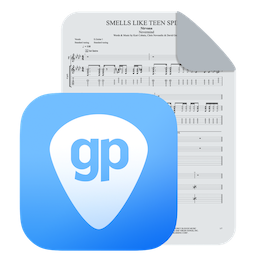 Download hundreds of riffs, licks, and exercises to spice up your guitar practice time.
Get the latest Guitar Pro generation