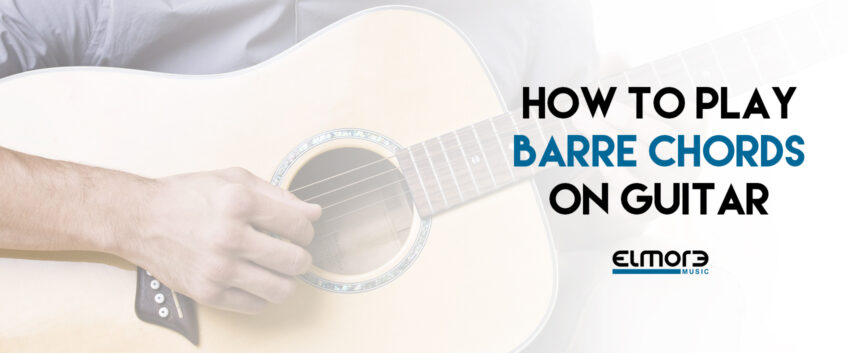 How To Play Barre Chords on Guitar
Last update:
Author: Thomas Duflos
Barre chords are a beautiful thing. You only need to really learn a few key shapes and by changing the shapes around a little … you can create a bunch of different chords. In this lesson we'll take a look at major, minor and seventh chords.
These are the most important chords and are found in most songs. By learning these and how to place them across the finger board … (depending on the chord that you need) … you'll be able to play a bunch of songs, as well as create your own original material.

"How to Play Barre Chords"
(click on the image to download the Guitar Pro tab)
Let's start with sixth string forms and fifth string forms. They are as follows …
Sixth String Shapes

Now we'll move onto 5th string shapes you'll need to know …
Fifth String Shapes

The beautiful thing is you can move these anywhere on the fret board you want, depending on the chord that's needed at that time.
Enjoy : )
– Chris Elmore
About Elmore Music
Welcome to Elmore Music. If you've always wanted to learn to play the guitar but never had the chance … you've come to the right place. Our professional guitarist (John) started playing guitar 34 years ago and has been teaching professionally for the past 21 years.
Since 2007, he has been an endorsed musician and have established relationships with a Minarik Guitars, Indie Guitars, LYT Pedalboards, Godlyke Distributing, Intellitouch Tuners, Black Diamond Strings, Maxon Effects, Electro Harmonix Effects, Levy's Straps, V-Picks and more.
All material you'll learn is everything you need to build your understanding and confidence as you pursue your musical journey.
Leave a comment
Your email address will not be published.
The official Guitar Pro tabs and scores library
Free
Guitar Pro tabs
pack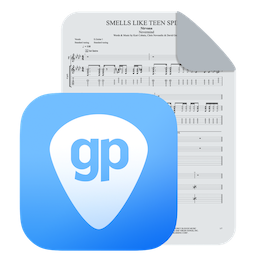 Download hundreds of riffs, licks, and exercises to spice up your guitar practice time.
Get the latest Guitar Pro generation