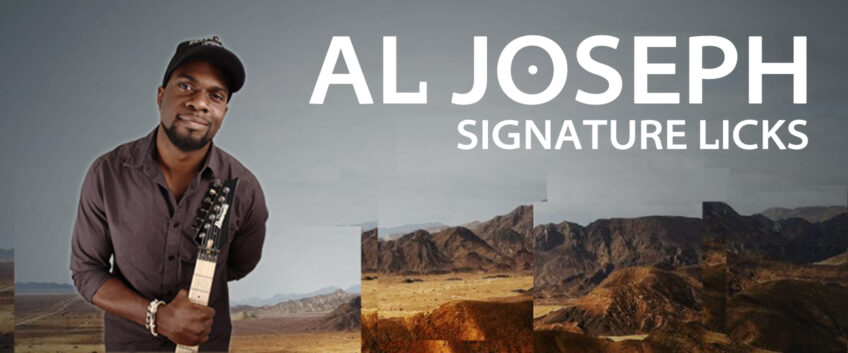 Guitar Lesson: Signature Licks by Al Joseph
Last update:
Author: Thomas Duflos
Al Joseph is back on track with a brand new legato lesson. Let's learn 3 signature licks from the most famous Metal/Fusion guitarists this time. Free tab and backtrack to download in the article. To your picks!
Tab and backtrack

"Al Joseph – Legato Licks.gpx"
(click on the image to download the tab)


"Al Joseph – 80's Groove Rock.mp3"
(click on the image to download the .mp3 file)
Marco Sfogli' Signature Lick
"You may notice I'm using a lot of pick strokes. But it doesn't mean it's not legato. Through studying guitar players like Marco Sfogli and Paul Guilbert, I've found that the mixture of using pick strokes can do wonders for making your lines sound punchier and tighter. You might also here a great deal of Andy Timmons in this lick as the origin, but Marcos genius takes this lick even further when ascending the D major 7 line at the end of the lick."
John Petrucci' Signature Lick
"Here's a smooth lick inspired by Dream Theater's guitarist, John Petrucci. Guys, watch out for the tricky string skipping here… 🙂 Also notice how string skips make your scalar lines sound wider in an intervallic sense. So when ever you're stuck trying to make you lines a bit more interesting, set your sights on "leaping" to your next destination!"
Tom Quayle' Signature Lick
"This 3rd lick is based on our own Tom Quayle's "Mordern Legato" technique. Notice how he uses a combination of linear and horizontal movement throughout the scales? I'm also applying his famous hybrid picking technique by using my middle finger and pick to tackle those fast one note string to string movements… Pretty cool stuff!"
As usual, feel free to leave your comments, Al will be very pleased to provide you some additional tips. Enjoy!
Find Al Joseph on…
Leave a comment
Your email address will not be published.
The official Guitar Pro tabs and scores library
Free
Guitar Pro tabs
pack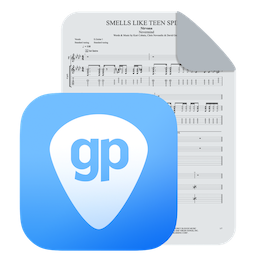 Download hundreds of riffs, licks, and exercises to spice up your guitar practice time.
Get the latest Guitar Pro generation